ABOUT BEN DEAN, Ph.D.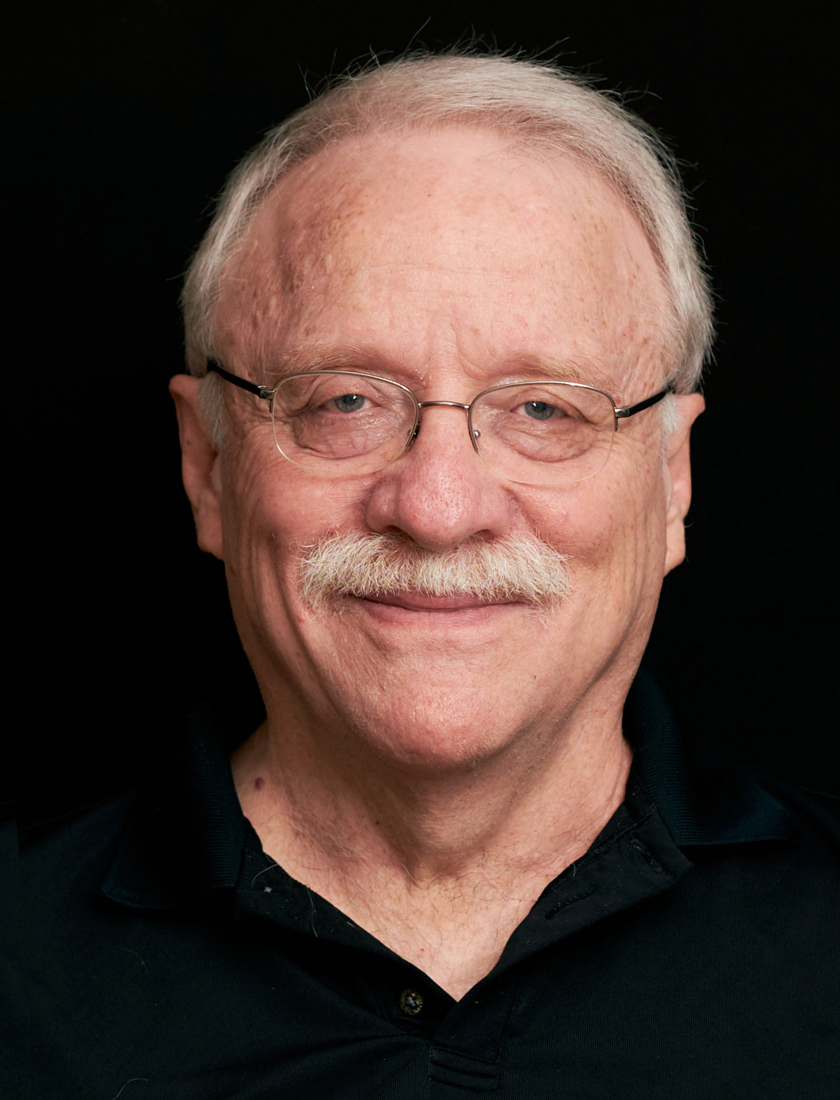 Ben Dean (he/him) is a psychologist, coach, and the Founder and President of the MentorCoach® Coach Training School located in Bethesda Maryland. He was one of the first coaches in the US to be designated a Master Certified Coach (MCC) by the International Coach Federation.
From his West Texas cradle, Ben J. Dean, III was intended (particularly by Jr. and Sr.) to become a third-generation trial lawyer. His grandfather had been a well-known District Attorney.
Intending to be a lawyer as well, Ben's dad (Ben J. Dean Jr.) took a break from college and enlisted in the Marines. He was on active duty in the Phillipines when the Japanese attacked Pearl Harbor. He was captured six months later and imprisoned as a Japanese Prisoner of War until VJ Day, August 15, 1945.  He emerged malnourished, tortured, and blinded but with a fighting spirit. (See "A Memorial to My Father.") He finished law school at the University of Texas at Austin without being able to read. He later regained some vision and practiced law for the rest of his life. Among his cases was "The Case of the Missing Millionaire" which was a cover story in the Saturday Evening Post and was later described in a book by investigative reporter, James Phelan.
Ben's mother, Gwen, was a devoted musician and natural leader. She had founded boys' choirs in Fort Worth and Austin. Then she and Ben moved back to Breckenridge where she founded one more. The Breckenridge Boys' Choir began in the 50's in a small town where ranching and football (five state championships in the 50's) were king and choir boys had little status. Still, over the next quarter century, the choir flourished, performing around the country.
In 1962, they sang on the South Lawn of the White House for the President and Jacqueline Kennedy. With many poor boys in the choir, the White House trip had required an immense amount of fund raising, organizing, chartering Greyhound buses, and scheduling concerts and free places to sleep along the route. But Gwen and her choir parents pulled it off for that trip and for many others during the choir's 25-year run.
In college, Ben became fascinated with group process, hitching from Austin to Bethel, Maine for his first two-week National Training Labs group. He subsequently completed the NTL Graduate Student Professional Development Program and a Ph.D. in Psychology from the University of Texas at Austin.
During four years at the National Institute of Mental Health, he began to design and conduct groups for anyone who'd have him (Federal prisoners, corporate staff, anti-nuke demonstrators, etc.), an activity he still loves.
Ben first began coaching in the 1980's. From 1987 to 2001, he successfully combined his work with therapy and coaching clients in a managed-care-free practice in Bethesda, Maryland. In 2001 he closed his clinical practice to exclusively focus on MentorCoach and on his coaching.
In 1997, Ben founded MentorCoach LLC, a virtual university that trains both helping professionals and professionals from other disciplines throughout the Americas, Europe, Australia and the Far East to become coaches. In public presentations and in its virtual training, MentorCoach, an ICF Accredited Coach Training Program, has trained thousands of professionals to add coaching as a part-time or full-time practice specialty.
From 2002 to 2005, Ben was proud to partner with legendary psychologist and past APA President, Martin E. P. Seligman, Ph.D. to cofound Authentic Happiness Coaching LLC, a virtual University that trained professionals in 19 nations in the theory, tests, assessments, and interventions of positive psychology.
Ben passionately believes in the importance of undergirding coaching with positive psychological research. He publishes the Coaching Toward Happiness News, a free eNewsletter on practical applications of positive psychology for 131,000 global readers and the MentorCoach Facebook Page. And he conducts monthly teleconference interviews with such thought leaders in positive psychology and coaching as Chris Peterson, Walter Mischel, Dan Ariely, Steven Pinker, Dan Gilbert, Ellen Langer, Jon Haidt, Marshall Goldsmith, Seth Godin, Shelly Gable, Ed Diener, Robert Emmons, Elliot Aronson, Carol Dweck, and and Phil Zimbardo.
MentorCoach also regularly sponsors two-month master classes with such renowned positive psychologists as Barbara Fredrickson, Roy Baumeister, Mike Steger, Chris Peterson, Sonja Lyubomirsky, the renowned series of six-month classes, The Authentic Happiness Coaching Program, with Marty Seligman and many more.
He has also published the All But Dissertation Survival Guide (ABDSG), an e-mail newsletter, since 1997. Through the ABDSG monthly issues and through pro-bono and sliding scale, individual and group coaching by MentorCoach Students, the ABDSG has supported tens of thousands of graduate students as they finish their degrees and take their gifts to the world.
Ben regularly speaks about coaching and positive psychology and has presented multiple times in every major American city as well as Toronto, Puerto Vallarta, Tel Aviv, and the UK.
He lives in suburban Maryland with his wife, Janice. They love spending time with David and Sara, their young adult children, and their friends and family.