How What & Why of Happiness
The How, What, and Why of Happiness:
The Positive Psychology Master Class
with
Sonja Lyubomirsky, Ph.D
Date/Time TBD
About Sonja's Class
In her class, drawing on her own groundbreaking research with thousands of men and women, research psychologist and University of California at Riverside professor of psychology Sonja Lyubomirsky will cover a detailed yet easy-to-follow plan to increase happiness in our day-to-day lives — in the short term and over the long term.
We'll use The How of Happiness: A Scientific Approach to Getting the Life You Want as our text. It is a different kind of happiness book, one that offers a comprehensive guide to understanding what happiness is, and isn't, and what can be done to bring us all closer to the happy life we envision for ourselves.
In addition there will be

Optional readings and journal articles emailed to students,
A private class website,
A class e-mail list,
Optional, happiness-building homework assignments
Powerpoints and Notes,
Digital recordings of every class.
CEUs for licensed mental health professionals and
International Coach Federation CCEs for coaches
Using more than a dozen uniquely formulated happiness-increasing strategies, Sonja's work offers a new and potentially life-changing way to understand our innate potential for joy and happiness. Even more important, in this class, Sonja will teach us ways to sustain these increases for a lifetime.
Class Syllabus
LECTURE 1 – What Is Happiness and How Can It Be Measured?
LECTURE 2 – Why Are Some People Happier Than Others?
LECTURE 3 – What Are the Benefits of Happiness for Work, Love, and Health, and Why Are They Important?
LECTURE 4 – Is It Possible to Become Happier and If Yes, How?
LECTURE 5 – Happiness Interventions I
LECTURE 6 – Happiness Interventions II
LECTURE 7 – Love – What It Is and How To Enhance It
LECTURE 8 – Q & A: Topics Covered in the Entire Course
Sonja's Teleconference Interview (taped live on 6/20/08)
More than 700 people from around the world registered for the MentorCoach interview with positive psychology researcher, Sonja Lyubomirsky, which was taped live (Friday, 6/20/08).
It was a fascinating interview that touched on her improbable journey as a second grader from Moscow to a new beginning in the United States.
She said that being allowed to leave cold-war Russia was as unlikely as winning a huge lottery.
She talked about how she came to be a psychology major at Harvard.
How she became entranced with the study of happiness on her first day in graduate school at Stanford.
What she's learned in the intervening 18 years about ways to both increase happiness and joy and to sustain that increase for a lifetime.
And how excited she is about her new class on happiness (The How, What, and Why of Happiness) that begins July 24th!
To hear Sonja's MentorCoach interview, click here.
About Sonja Lyubomirsky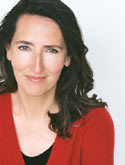 Sonja Lyubomirsky, Ph.D., is author of the best-selling The How of Happiness: A Scientific Approach to Getting the Life You Want (Penguin Press, 2008), which has been translated into 15 languages. Dr. Lyubomirsky is Professor of Psychology at the University of California, Riverside. Originally from Russia, she received her A.B., summa cum laude, from Harvard University and her Ph.D. in Social/Personality Psychology from Stanford University. Lyubomirsky currently teaches courses in social psychology and positive psychology and serves as the Department of Psychology's graduate advisor. Her teaching and mentoring of students have been recognized with the Faculty of the Year and Faculty Mentor of the Year Awards.
In 2002, Lyubomirsky was awarded a Templeton Positive Psychology Prize. Currently, she is an associate editor of the Journal of Positive Psychology and (with Ken Sheldon) holds a 5-year million-dollar grant from the National Institute of Mental Health to conduct research on the possibility of permanently increasing happiness. Her research has been written up in dozens of magazines and newspapers and she has appeared in multiple TV shows, radio shows, and feature documentaries in North America and Europe. She has lectured widely to a variety of audiences, including business executives, life coaches, retirees, students, and scholars.
In her work, Lyubomirsky has focused on developing a science of human happiness. To this end, her research addresses three critical questions:
What makes people happy?
Is happiness a good thing?
How can we make people happier still?
For example, she is currently exploring the potential of happiness-sustaining activities – for example, expressing gratitude, doing acts of kindness, visualizing one's "best possible selves," and reflecting on happy moments – to durably increase a person's happiness level. She has been conducting research on happiness for 18 years and has published widely in the area.
Lyubomirsky lives happily in beautiful Santa Monica, California with her husband, Peter Del Greco, and their two children, Gabriella and Alexander.
For Sonja's Website, click here.
Coaching Master Classes
Subscribe to the Coaching Toward Happiness™ eNewsletter!
Coaching Toward Happiness is a free monthly e-mail newsletter on applying positive psychology to your coaching, work and life.
Click here to subscribe