Ben Dean, Ph.D.
Founder & President, MentorCoach®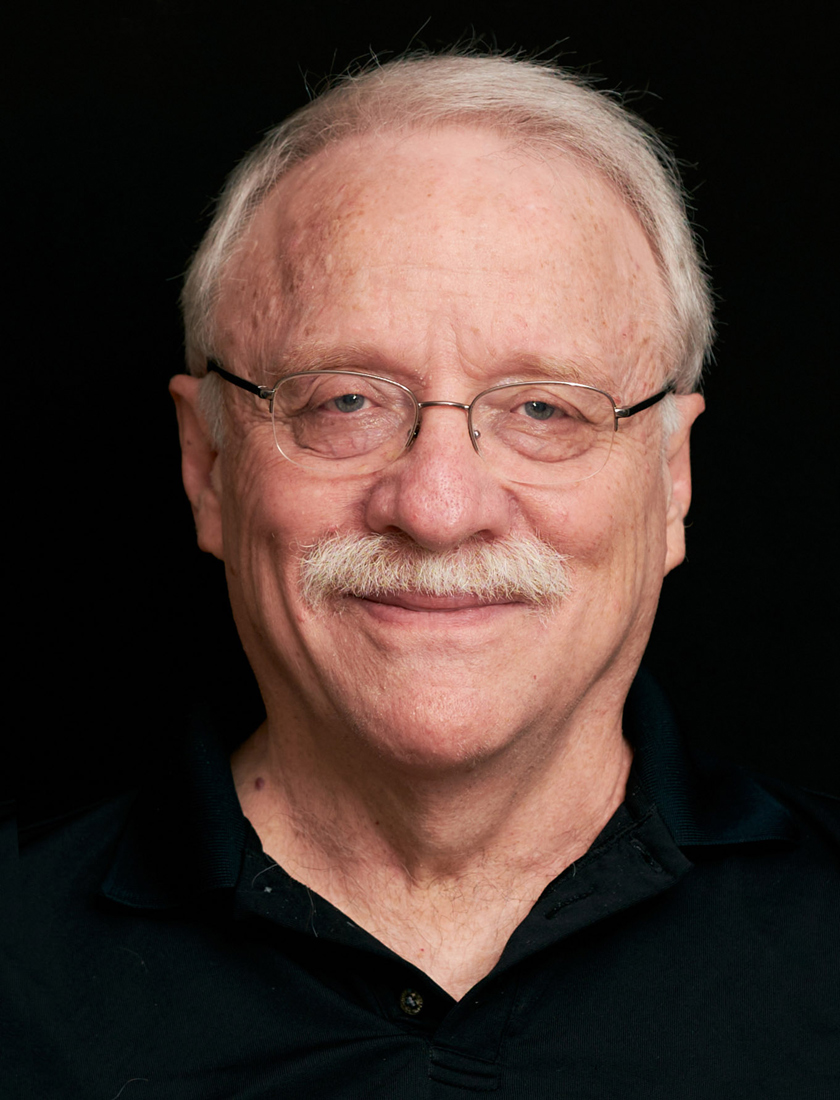 Ben is a psychologist, coach, and a leading expert at the intersection of coaching and the new science of positive psychology. He holds a Ph.D. in psychology from the University of Texas at Austin and has been coaching since 1981. From 1987 to 2000, he combined his clinical and coaching work in a managed-care-free practice in Bethesda, Maryland. In 1997, he founded MentorCoach®, an ICF Accredited Coach Training Program. In public presentations and in its training programs, MentorCoach has trained thousands of helping professionals to become part-time and full-time coaches.
Ben was one of the first coaches in the US to be designated an ICF Master Certified Coach (MCC), the highest designation of the International Coach Federation and coaches a broad spectrum of clients (professionals, small business owners, entrepreneurs). From 2003 to 2005, Ben partnered with legendary psychologist, Martin E. P. Seligman, Ph.D., the founding father of positive psychology to cofound Authentic Happiness Coaching LLC. In those two years, AHC, a virtual university, trained professionals in 19 nations in the theory, tests, exercises, and interventions of positive psychology. He publishes Coaching Toward Happiness®, an eNewsletter focused on applying positive psychology to one's coaching, work and life with a current readership of 131,000 and the eMentorCoach, an eNewsletter for professionals transitioning to coaching. Ben speaks on coaching and positive psychology throughout the nation and lives in suburban Maryland with his wife, Janice, and their two children.
For Ben's detailed bio, click here.
Anne Durand, MCC
CEO, MentorCoach®

Anne Durand is an executive coach who specializes in life and business issues for executives working in corporate, non-profit, academic and small business spheres. Anne launched her private coaching career after 20 years as an executive for one of the world's major financial institutions where she worked directly for the CEO, coaching him and his staff through a delicate corporate cultural change. In addition, in 1985 she opened a gallery selling contemporary American glass art which has been featured in national magazines and the Washington Post, and filmed for the Travel Channel. She sold the gallery in 1999 and now exclusively focuses on her work coaching executives.
Anne serves as CEO and coordinates the MCP Training Team, the group of senior coaches who lead our MentorCoach® Programs, and leads our Business/Executive Coaching Master Classes, which are part of the MentorCoach® Certification Program. Her website is www.annedurandcoach.com.
Foster Blair, JD, CEC, PCC
MentorCoach Director of Learning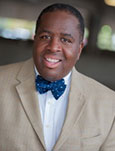 B. Foster Blair serves as Director of Learning and is responsible for working with Anne Durand to provide leadership to the trainer team and to every aspect of the MentorCoach learning community.
Foster is a seasoned Executive Coach with more than a decade of experience helping leaders and their teams influence globally, build critical and sustainable relationships, lead across cultures, and improve professional and personal development skills. He has dedicated himself to helping leaders create meaning in their own lives and the organizations they lead. At MentorCoach, Foster, a legendary trainer, teaches Foundations, Coaching Positive Leaders, and Safe Passage: Ethics and Risk Management.
He is passionate in getting to know his subject and often pulls his clients into uncharted territories. His powerful intuition blended with his ability to shift perspective allows his clients to successfully craft and bring their own ideas to light. Foster has designed a coaching practice that begins with establishing a foundation for each client in clarifying personal and professional values as well as creating a long term vision. He combines this insight with his client's natural talents and strengths to create a purpose/mission statement which they can use as a filter for their decision making and professional growth.
Foster earned his Juris Doctor from Seton Hall University, School of Law and a Bachelor's degree in Biology from the University of North Carolina – Chapel Hill. Prior to starting his own coaching practice, Foster was a business leader in a Fortune 100 and 500 organization. You may have picked up that Foster was a lawyer in his former life, you shouldn't, however, hold that against him. Foster's current and past successes are owed to his keen ability to quickly build rapport and cement relationships. Foster helps create meaning in people's lives and work by connecting who they are to what they do and it has served him and his clients — very well.
Foster lives in North Dallas, with his wife and daughter. Foster has also served on the Board of Directors of The Chamberlain Performing Arts and has sung 1st tenor with local ensembles and the Carolina Opera. In his spare time, you may find him spending quality time with his family, volunteering in his community and on the pitch cheering on his daughter playing soccer for her #1 nationally ranked travel team. Foster's website is www.fosterblair.com.
A Conversation with Foster Blair (12 mins)

Listen to Foster talk about what inspired him to be a coach, what is his specialty or niche, how he enjoys working with the full spectrum of students from executive coaching to life coaching, wellness coaching, etc. What message he would leave with students. What he did prior to starting his coaching practice. What his coaching practice looks like? What to expect in Foundations. How to get in touch with him. What he most loves about teaching Foundations. Download the MP3 here.
Danielle Boardley, MS
MentorCoach Advisor on Diversity and Inclusion

Danielle Boardley (she/her) serves as Advisor to the MentorCoach leadership team on interests related to diversity and inclusion.
As a diversity professional with 15 years of experience in higher education, Danielle's primary focus has been helping individuals to develop personal awareness and manage their blind spots. In her role at Drexel University's Thomas R. Kline School of Law, she serves as the Director of Diversity, Inclusion and Student Belonging, the Chair of the Diversity and Inclusion Committee, and Co-chair for the university's Anti-Racism Task Force. She has led an ambitious agenda of activities aimed at making the communities where she has a position of influence more inclusive, welcoming and responsive.
Danielle received a Masters in Creativity and Innovation with a focus in Diversity in Higher Education and a bachelor's degree in Behavioral Health Counseling from Drexel University. Danielle is embarking on the MentorCoach journey in dual roles—as advisor to the MentorCoach leadership team and as a student working towards ICF Certification.
She lives in New Jersey with her loving husband and three children. Danielle is an artist at heart and enjoys painting, writing poetry, and finding new ways to be creative.
Stephen Coxsey, LPC, PCC

Steve enjoys his international coaching business working with people on Whole Life Leadership. Most of Steve's clients are self-employed professionals or small business owners, and some are developing as leaders within larger organizations. Many of Steve's clients are also developing personal leadership to discover their own path in life instead of following the crowd. Steve approaches life coaching as personal leadership coaching and finds that it is included regularly in every coaching session. One of the things Steve loves most about being a coach and a coach trainer is having the opportunity to see people's hearts light up as he partners with them along part of their journey.
Steve coaches full-time and is a Certified MentorCoach, a senior international Coach Trainer for MentorCoach, an ICF Professional Certified Coach, and a Licensed Professional Counselor. Steve was in graduate school for clinical psychology before positive psychology was founded, but he was most intrigued by the small group of pioneers who are considered the forefathers of positive psychology. That group includes Carl Rogers and Abraham Maslow, who introduced self-actualization to the world, and Victor Frankl, who wrote and spoke compellingly about the importance of meaning and purpose for well-being. For Steve, it also includes Carl Jung, who he considers the original positive psychologist since the focus of his teaching was on self-awareness and personal development through integrating the components of the self.
In a previous life, while working as a therapist, Steve became a partner in a preschool and child development center. Over the next ten years as he led the center, he helped many of his staff identify their dreams, set long-term career goals, and then take the steps to reach those goals. He didn't realize it at the time, but he was getting a taste of his next career as a coach.
After Steve sold his business, he seamlessly moved into a coach training program and launching his own coaching practice. He loves coaching and believes it embodies the positive, growth-oriented approach for working with people that he was looking for. Since coaching allows him to apply cutting edge discoveries in the field of positive psychology, it's a wonderful fit for him.
Steve enjoys foreign and independent films and documentaries. He has a quirky sense of humor, which helps explain his peculiar tastes. He has served as president of a professional writers' workshop, vice-president of a youth soccer club, and vice-president of a social service agency for families. His current volunteer gig is serving on the board of the North Texas chapter of ICF.
Steve lives near Dallas, Texas, with his wife Diana, who is a family practice physician. Their sons are both in college, one studying management and the other mechanical engineering. Steve's website is www.ThrivingEdge.com.
Bryan J. Dik, Ph.D.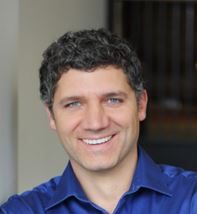 Bryan J. Dik, Ph.D. is a renowned psychologist, author, and Professor, widely recognized as one of the world's leading experts on the science and practice of finding and living a calling.  He believes this work is critically important during a time of pandemic and great change.  He is Professor of psychology at Colorado State University. He also serves as Director of Training for CSU's Ph.D. program in counseling psychology. And he is Co-Founder of the CSU Applied Positive Psychology Program.  Bryan holds a Ph.D. in Counseling Psychology with specialized training in vocational psychology from the University of Minnesota in 2005. His research is primarily in the area of career development, especially perceptions of work as a calling, the role of faith in career decision-making and planning, and career counseling interventions.
Bryan has published more than 100 professional articles and is an American Psychological Association Fellow and recipient of the Early Career Professional Award (Society for Vocational Psychology), the John Holland Award for Outstanding Achievement in Career or Personality Research (Society for Counseling Psychology), and the Applied Psychology of Religion and Spirituality Award (Society for the Psychology of Religion and Spirituality).
He is the author of Redeeming Work, co-author of Make Your Job a Calling: How the Psychology of Vocation can Change Your Life at Work, and co-editor of two other books, The Psychology of Religion and Workplace Spirituality and Purpose and Meaning in the Workplace.  A gifted teacher, Bryan teaches courses at CSU in the areas of positive psychology, vocational psychology, personality psychology, and the psychology of religion, and also supervises the career assessment and counseling activities of Ph.D. students in Counseling Psychology.
Bryan has lectured throughout the world, has consulted with dozens of organizations, and was part of a delegation that presented at the White House and the National Science Foundation headquarters on the use of technology to foster purposeful workforce development. Bryan is also co-founder and Chief Science Officer at jobZology, an award-winning Colorado company and developer of the PathwayU assessment system. He lives in Fort Collins, CO, with his wife Amy and their four sons (ages 9-16).
Alan R. Graham, PhD, PCC, MCAC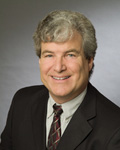 As a key coach, therapist, educator, author and lecturer, Alan R. Graham, Ph.D., has over three decades of experience helping thousands of children, adolescents, adults and their families, many with ADHD, navigate life's challenges, and gain the tools they need to effectively manage their lives. Initially trained as a secondary and elementary school teacher, Alan furthered his education by obtaining his Ph.D. in psychology at Northwestern University and completing his clinical training at the University of Illinois at Chicago and Illinois Masonic Medical Center in Chicago. On the professional staff at Advocate Lutheran General Hospital, he has taught graduate courses in assessment and trained many medical students, psychiatric residents, psychology and social work students. Alan also led a discussion group about positive psychology as part of MentorCoach and Dr. Martin Seligman's Authentic Happiness Coaching Program.
Alan received his coach training at MentorCoach and currently is the Dean of the ADHD Coach Training Program for MentorCoach. He has been certified by the International Coach Federation as a Professional Certified coach (PCC) and as a Master Certified ADHD Coach (MCAC) by the Professional Association of ADHD Coaches.
Alan's experience has included working with difficult children, adolescents, adults and their families in therapeutic day schools, inpatient, outpatient and coaching settings. While creating his group practice, ACP Consultants, he also held the position of adjunct professor at the University of Illinois School of Medicine and at the Illinois School of Professional Psychology.
Alan's executive coaching and consulting experience has included contributing to the success of many individuals and organizations. His clients include many large and small organizations such as Deloitte Consulting, W. Wrigley & Co., Leo Burnett, Abbott Labs, PNC, Zebra Technologies, Exelon, Datamars, Vanguard and LaSalle Network. Alan's coaching specialties include working with executives with business and organizational challenges; and adults, teens, and parents impacted by ADHD. Since, 2006, Alan has helped many individuals benefit from Cogmed Working Memory Training.
As a way of giving back to the profession, Alan has served as the chair of the steering committee for the American Psychological Association Psychology in the Workplace Network (PWN). Alan was asked to serve on the Editorial Board of The Journal of Attention Disorders and is on the board of the Professional Association of ADHD Coaches (PAAC). It is in this spirit of service that, with Dr. Bill Benninger, Alan created ADDvisor.com as a means to share practical information to families and individuals who live with ADHD every day. For six years, ADDvisor.com had been chosen by CHADD to be honored as an Innovative Practice at the CHADD national conference.
Recognized for his work by peers and clients alike, Alan presents and writes on positive psychology, ADHD, child and family, coaching and business issues throughout the United States and internationally. He is the lead author of Lemonade: The Leader's Guide to Resilience at Work, published in 2012. Alan co-authored the RAW-A, the Resilience at Work Assessment which has been taken by over 3000 leaders worldwide. Alan is married and has three adult children. His website is www.addvisor.com.
Jul Marie Hermosisima, CMC, PCC

Jul has 32+ years of experience in coaching, certification and curriculum development for Toyota University, an elite, corporate-academic setting. She traveled globally for Toyota working with associates at all levels–from executives to administrative staff and assembly line workers–in diverse work environments, roles, and responsibilities.
She has over 6,600 hours of coaching various levels within the company around leadership, human resources, legal, business and strategic planning, and associate development.
Educational interventions included values and strengths, conflict, team work, retention, coaching and development, career and succession planning, employee engagement, strategic and business planning, facilitation, creating a positive culture, communication, diversity and inclusion, and a wide variety of assessments.
After a long and rewarding career, Jul left Toyota in August, 2012 to focus on her coaching practice where she continues to provide both executive and personal coaching around the world.
Jul created and teaches our Coaching Assessments Master Class. In addition since 2008, she has partnered with Anne Durand, MentorCoach CEO, to teach MentorCoach's Executive Coaching Master Class.
Jul has degrees in business administration, international business, and public administration. She serves on six non-profit boards for private schools and other child-centered organizations. She provides coaching and strategic business planning for small businesses within the US and globally.
Jul is about to launch a new career program for high-school students in Malaysia. She is an active member of the Chamber of Commerce in Torrance, California which is located 15 miles south of Los Angeles.
Jul lives in Torrance with her husband, Lloyd. They have three children ranging in age from 17 to 29 with a grandson due in July 2018.  Jul's website is julmariehermosisima.weebly.com.
Judy Krings, Ph.D., PCC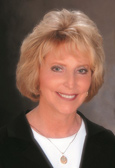 Judy Krings, Ph.D., PCC, is a uniquely human personal/professional positive psychology coach and clinical psychologist. Judy has zestfully spent over a decade immersed in positive psychology (PP). She is a blissful writer/blogger and LOVES teaching PP classes to coaches who creatively blend theory and practical applications.
She joyfully dived into her coaching career in 2007 and is proudly MentorCoach trained and certified by the International Coach Federation. She is also certified as a Social and Emotional Intelligence Coach.
Judy's down-to-earth, creative and upbeat coaching style helps you find meaningful positive psychology solutions to your most difficult problems. Judy empowers you to maximize your happiness, whip up well-being, and bask in your best self. She is known for her intuitive metaphors and innovative coaching applications. Judy's energy, humor, and passion set her apart as a coach who truly "walks her talk". She authentically inspires you to ignite and have fun maximizing your character strengths. To flourish and thrive, not just survive. She puts heart in helping you and joy in your journey. Her vigilant support fortifies your personal and business relationship-building. With zip and zest, you evolve and problem-solve.
With a professional career spanning four decades, Judy has assisted individuals, couples, families, groups, and organizations worldwide. She created and hosted three radio talk shows, including her nationally syndicated Chicago "Dr. Judy Show". She also produced and hosted a TV show and aided international disaster relief efforts. A prolific writer, Judy originated self help and teen advice columns.
Recently, Judy authored positive psychology articles for premier issues of India's PsyInsight magazine and The Coach Exchange's Published! magazine. She also penned a relationship article for tce's Insights magazine and wrote an ebook on empowering relationships. In 2013, she was a featured coach in First for Women magazine. She also recorded a positive psychology program for the 2nd International Conference in India on Psychology and Applied Sciences. In 2014, she presented a keynote in New Delhi, India. She also authored her second book, Rev Up Your Relationship Resilience ~ 7 Positive Psychology Tips to Make Love Last. in 2015, Judy was featured as "Coach of the Month" for the Institute of Social and Emotional Intelligence. She was also honored to be interviewed in a podcast hosted by famed Appreciative Inquiry guru, Robyn Stratton-Berkessel.
In 2012, Judy's vibrant positive psychology travel memoir book, Photo Adventures in Cuba ~ Unlock Your Power of Positivity became an Amazon best seller in both print and kindle and resumed that status again in 2015. Dr. Martin Seligman's review graces the cover. Dr. Seligman also honored Judy by embracing her acronym "PERMA" highlighted in his bestselling book, Flourish.
With her beloved husband, Ken, Judy divides her time living on the beautiful shores of Lake Michigan in Manitowoc, WI, and overlooking the Pacific in sunny Banderas Bay, Puerto Vallarta, MX. They have three children and four grandchildren. Judy also cherishes communicating with her adopted family in Nepal. An avid gardener and photographer, Judy enjoys traveling, reading, collecting psychological cartoons and metaphors, scouring the Internet for positive psychology articles, blogging, and appreciating art. She loves animals and never met a dog she didn't like!
Positive psychology flourishing awaits you at Judy's website, www.coachingpositivity.com.
Michelle M. López, PhD, CMC, CEC, PCC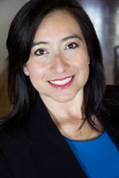 Dr. Michelle López is a Certified MentorCoach, a Certified Executive Coach, an ICF Professional Certified Coach (PCC), and owner of a vibrant coaching practice which she loves.  A member of the MentorCoach Trainer Team, Michelle is an educator at heart. She has combined her years of experience working with students and colleagues in higher education with her varied interests in community involvement and leadership development to establish her own company.
As a strategic collaborator, she provides coaching (life, executive and dissertation), consultation, and presentations for individuals and teams across a variety of industry sectors. Clients seek out Michelle's assistance because she is dynamic, insightful, strategic, motivating and genuine.
For 20 years, Michelle's career has also spanned a variety of roles within higher education ranging from adjunct faculty member to student affairs administrator at both private and public universities. An award-winning teacher, Michelle loves to teach both in academic settings and as an international trainer for MentorCoach.
Her efforts have always integrated leadership development for students, emerging professionals and seasoned staff. As a higher education administrator, she was instrumental in creating an award-winning program for college-town residents and local college students to promote positive relations between student and non-student residents through education, community connectedness and resources.
As an active volunteer within her community, Michelle has served in leadership roles with organizations such as the Kyle Area Chamber of Commerce and the Hays Education Foundation. In addition, she was elected to an at-large seat on the City of Kyle City Council, serving two years as Mayor Pro Tem, and serving as a Trustee of the Hays CISD School Board.
Michelle has also been a co-trainer for the Texas Public Policy and Civic Engagement Institute (TPP-ACE) created by Las Comadres Para Las Americas. The TPP-ACE Institute recruits Latinas from across the state of Texas who are interested in running for elected office and want to learn the nuts and bolts of running a political campaign.
To fill a void in affordable professional development opportunities for women in higher education, Michelle is also one of three co-founders of TXwHEART, Inc, an organization that champions women leaders in higher education and sponsors an annual state-wide conference.
A native Texan, originally from Fort Worth, she earned a B.S. in Government with a minor in Spanish from Texas Woman's University.  Her Ph.D. in Education Administration is from Texas A&M University. Michelle lives with her husband and their young son in Central Texas.  Michelle's website is nextgenlatinos.com.
A Conversation with Michelle Lopez, PhD, PCC

Michelle has an unusually diverse background ranging from teaching at the university level to serving in a variety of posts as a community leader, even including two years as mayor pro tem of her hometown.  Hear how that background has immeasurably enriched her coaching practice and style.  Hear what she most loves about coaching, whether she has a coaching niche, what her typical clients are like, and what she most loves about mentoring students in Foundations. (16 mins).  Download Michelle's mp3 here.
Irene Nizzero, MA, CMC, PCC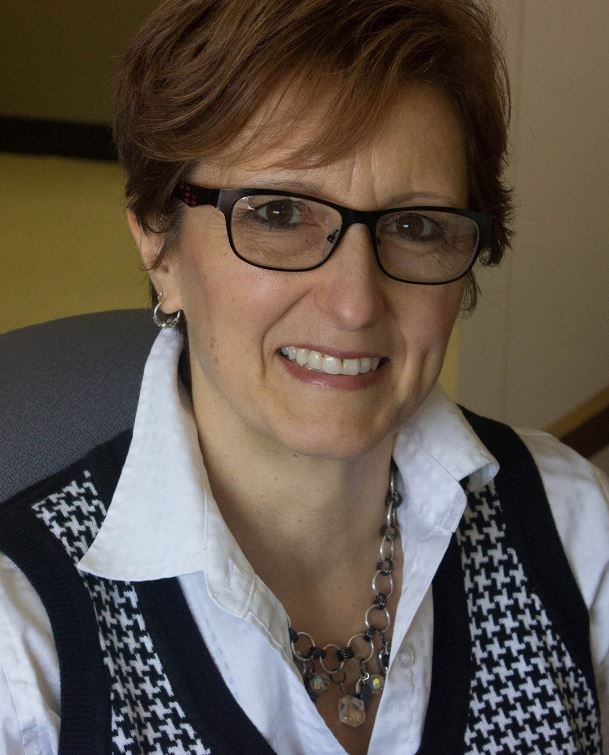 After two decades teaching on the faculty of Cambrian College, Irene now coaches full-time and is a Certified MentorCoach, a senior international Coach Trainer for MentorCoach, and an ICF Professional Certified Coach (PCC).
Irene's coaching practice is rooted in helping her clients see themselves in new, productive ways. Her focus on truly being present to her clients and asking the difficult questions enables clients to see potentials and alternatives they may not have considered prior to coaching.  Irene is delighted by how often she is inspired by her clients.
Irene coaches people from wide ranging backgrounds; these have included high school students through to corporate executives. She appreciates the variety in her practice, yet she seeks to discover common ground on which she and her clients can establish a working relationship; from there, they engage in deep reflection, meaningful exploration and workable action plans.
While on faculty at Cambrian College, Irene taught psychology, and most notably Positive Psychology, which she helped bring to campus as a regularly offered elective. While developing the curriculum for this course, she discovered the field of coaching and became immediately curious. She ultimately chose MentorCoach as her pathway to certification when she realized that Positive Psychology was a thread wound through all of the MentorCoach courses.
Irene also served for several years as the college faculty developer, predominantly responsible for helping new faculty learn to deliver curriculum in clear and engaging ways. She didn't realize it at the time, but during her tenure in this role, she was applying many principles of both coaching and positive psychology while supporting her peers in delivering quality education.
Irene has teaching in her bones.  She finds teaching on the faculty of MentorCoach as the perfect culmination of three areas of deep passion: coaching, positive psychology and quality education. There is nothing more delightful than being among a group of learners as they experience light-bulb moments and from these, adopt new ways of engaging with others.
For the last 20 years, Irene has lived and worked in Northern Ontario, Canada. She and her husband of almost 30 years have two adult children. She's a big fan of the gym, with a regular workout schedule, and in her spare time, she crochets blankets for the local Cancer Centre or is out walking her beloved golden doodle.
Gayle Scroggs, Ph.D., PCC

A social psychologist, Gayle served on the faculty of St. Lawrence University and SUNY's vanguard Empire State College. Her knack for developing innovative curricula earned her a spot teaching in a SUNY FORUM management program, where she developed popular seminars in corporate innovation, stress reduction, gender issues, and diversity. Her penchant for leverage research findings that students could apply to optimize professional and personal success and well-being–well before positive psychology's formal advent–catapulted her into Marty Seligman's Authentic Happiness Coaching Program and MentorCoach training.
An eight-year resident of Argentina, Gayle helped found the award winning ICF Argentina Chapter and served as the ICF Expatriate Coaching SIG chair. (She attributes her Professional Certified Coach credential to tenacity as she relied on at least a dozen Argentine public phones to complete her training since copper thieves kept stealing neighborhood phone cables.)
Gayle joined the MentorCoach faculty in 2007. Her grit and vivacity made her a natural choice to design and debut the MentorCoach Resource Group Program. Her weekly group calls for new coaches on the practice and business of coaching, coupled with her uniquely engaging newsletter, earned her the coveted MentorCoach Pillar Award in 2010. She also serves as Editor of MentorCoach's All But Dissertation Survival Guide, offering practical support and inspiration to over 10,000 subscribers for overcoming writer's block and procrastination. Steadfast in her commitment to women's issues, Gayle most recently co-edited an anthology, Women's Paths to Happiness, contributing a succinct introduction to positive psychology and a novel analysis of its relationship to feminist psychology.
Her international clientele includes doctoral candidates, executives, and fledgling coaches who appreciate her integration of evidence-based strategies with nuanced, individualized coaching. Passionate about issues of positivity, productivity, and well-being, Gayle is regularly invited to address corporate, academic, and professional audiences on topics of positive psychology, coaching and mentoring, motivation and goals, communication, and volunteer leadership.
She has settled down near the Chesapeake Bay, savors her time with her Argentine husband Roberto and her American adult children, Sara and Eric. She enjoys weaving positivity into her day by exploring nature, deepening her spiritual practices and community ties, and playing a good game of Scrabble. Her website is www.essencecoaching.com.
Bob Siegfried, Ph.D.

Bob Siegfried is a coach, consultant, and trainer who specializes in engaging individuals, groups, and organizations in embracing and embodying strengths-based change. He draws on appreciative inquiry, positive psychology, and narrative and solution-focused practices in his work. His most rewarding experiences come in the aha! moment when clients realize that not only is positive and appreciative change possible in their life spaces, they are already engaged in the process.
He holds a doctorate from the University of Pittsburgh, and has worked as a psychologist and taught graduate courses in the areas of lifestyle and career development, psychology, performance enhancement, human organization science, planning, action research, and technology innovation. Throughout his career, Bob's colleagues, students, workshop participants, and clients alike have consistently commented on his warmth, his respect for them and their ideas, his playfulness, and in his ability to communicate clearly and to spark interest and insight.
Dr. Siegfried has consulted to, facilitated training for, or worked with clients from World Bank, General Motors, National Institutes of Health, Southern Regional Education Board, AICPA, Riggs Bank, General Electric, Carnegie Mellon University, Medical College of Pennsylvania and numerous of other public and private sector organizations.
Bob appreciates engaging in activities with his family, making music with his friends and making friends with his music, fly-fishing, and tinkering about the Harmonyville, PA country home he shares with his wife and partner Lisa, two cats, and the occasional country critter daring enough to risk sneaking into the house. His website is www.Learning2Connect.com.
"The ultimate test of an approach to change is in the impact we've experienced from embodying that approach in our own life spaces. And, the more engaged we are in embodying and appreciating positive change in our own life spaces, the better able we are to support others in embodying and appreciating it in theirs."
Carol Solomon, Ph.D., MCC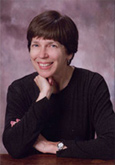 With 25 years experience in helping people find solutions and make positive life changes, Carol is a natural teacher and coach. She loves to help people identify and use their strengths to incorporate a healthy lifestyle, decrease stress, lose weight and strengthen their resources.
Carol is the author of five ebooks and an email newsletter with over 13,000 subscribers. Her first website brought her 25 coaching clients in the first year as a coach. She trains coaches to leverage the internet to develop compelling websites, streams of passive revenue and a sustainable coaching practice. Carol has a warm and genuine personal style and an enthusiastic love of learning. She enjoys a thriving coaching practice and is passionate about helping others succeed.
Carol is a licensed clinical psychologist and ICF Master Certified Coach (MCC). She was one of the first MentorCoach Foundations Trainers and routinely received rave reviews. (She is a member of Ben's elite MentorCoach Trainer Team Hall of Fame.) Carol presented on marketing on the MentorCoach Alaska Cruise and at a plenary session of the MentorCoach Conference in Bethesda and has taught dozens of internet marketing classes over the last ten years. Carol was also a pod leader in the Authentic Happiness Coaching program and a graduate of MCP 14. Her website is www.CarolSolomon.com
Natasha ("Tash") Walker, CMC, PCC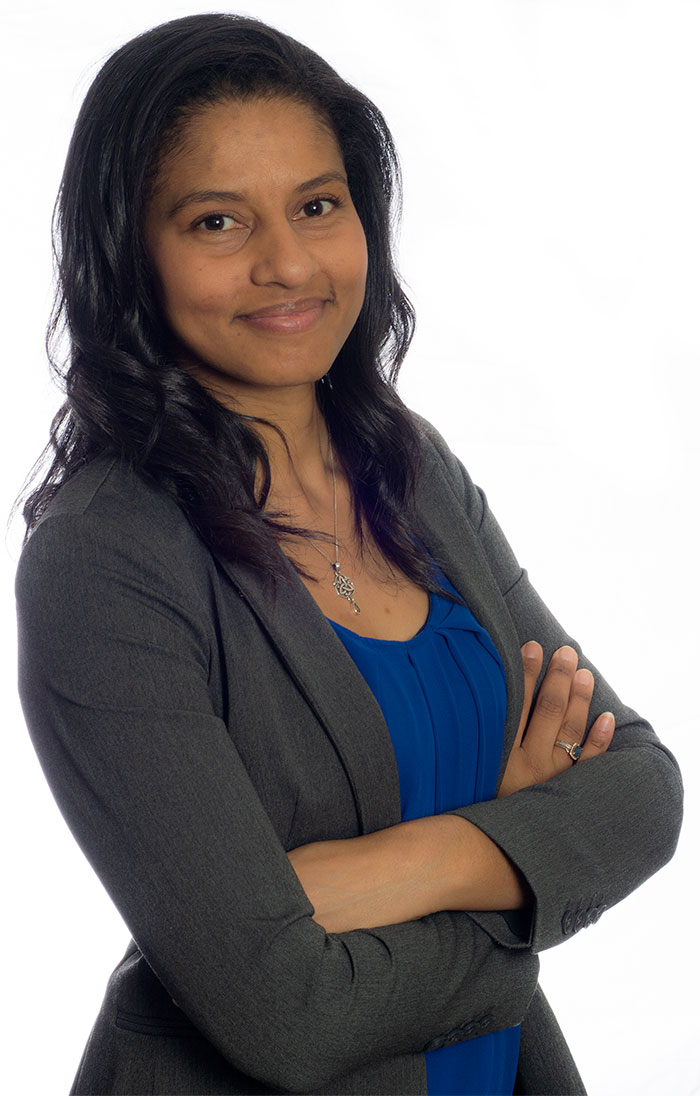 Natasha ("Tash") Walker is a Certified MentorCoach, an ICF Professional Certified Coach, and a member of the MentorCoach Trainer Team focusing on Executive Coaching and Life Coaching. Tash is people-oriented and forward-thinking–a narrative disrupter who gracefully helps leaders identify blind spots, change mindsets, and step into growth. She combines the best of her training in military leadership, business, and positive psychology coaching to guide her clients to unexpected gains and insights.
In a former life, Tash spent six years as an Air Force Security Forces Leader.  For her, one lesson stands out among many: a lesson in decision-making.  As a young woman, Tash was leading a sweep-team of twenty military personnel in an exercise designed to simulate an actual assault. As Tash and her mentor crouched down next to the wheels of a Humvee (High Mobility Multipurpose Wheeled Vehicle) drawing plans in the sand and as Tash contemplated different approaches, her mentor stopped her and said: Make a decision. Now. You have everything you need. That was the tipping point for an understanding of how to move forward. Tash now uses that lesson to help her clients discover that within themselves, they have everything they need to move forward. And with that, she not only teaches her clients how to make difficult decisions in the face of uncertainty but also to understand the value of mentors in making life decisions.
Tash holds a BS in Psychology and resides in Florida. In addition to coaching, she teaches Yoga and Guided Meditation for individuals in Recovery, a population that she feels strongly about understanding and helping.
She has a YouTube Channel that was inspired by those wanting freedom from their inner critic and personal imposter syndrome. Visit her website at  www.CoachingWithTash.com.
Patricia (Pat) Hinton Walker, PhD, RN, FAAN, MCC

Dr. Patricia (Pat) Hinton Walker is Founder of Stepping Stones Coaching and has successfully added a distinguished coaching career to her already successful nursing and inter-professional career in higher education and administration. A graduate of the MentorCoach Training Program, Pat is a Certified MentorCoach (CMC) and an ICF Master Certified Coach (MCC) and coaches clients from throughout the US and internationally. She has also achieved Comprehensive Motivational Interviewing (comMIt™ Motivational Interviewing Certification) and integrates this into her health and wellness coaches teaching/training in health care settings.
Pat is an RN from the University of Kansas, with a masters in nursing and PhD in Educational Administration from the University of Mississippi. She is also a leader of a national coalition, Technology Informatics Guiding Education Reform (called TIGER) focused on major changes occurring in the health care and health professions education related to the use of technology and tracking health-related data for improved health and outcomes of care. This has contributed to her knowledge and expertise in integrating mHealth (mobile health) devices in coaching practice for 'just-in-time evidence' of health behavior change for both the client and the coach. She presents at national and international meetings on health/wellness coaching and the use of mobile health devices (such as the Fit Bit) which clients use to track bio-behavioral changes toward improved health, wellness and chronic-care management. She successfully integrates her coaching with a high profile position as Professor and Vice President for Policy and Strategic Initiatives at a major university–the Uniformed Services University of the Health Sciences in Bethesda, MD.
Her work on our MentorCoach Trainer Team is enriched by her more than 25 years of coaching, mentoring and consulting with senior professionals across many disciplines. She is brilliant, incredibly organized, warm and a great coach and teacher. She has successfully mentored students interested in being generalists to such diverse areas as executive coaching, career coaching, small business coaching, life coaching, health and wellness coaching within a variety of professional niches and more. Hailing from a small farming community in Kansas, she is very down-to-earth and her students love her.
Through her coaching firm, Stepping Stones Coaching, Pat coaches individuals, groups and organizations. Many of her individual coaching clients seek career-focused coaching in executive coaching, entrepreneurial and/or small-business coaching, or transitioning into retirement-related careers. Pat focuses on two important areas of growth, identifying career changes that would provide meaning, purpose or a "calling" and then taking the steps needed for career-life transitions that follow. She also attends in her coaching to stress management using emerging knowledge and research about neuroscience and neuroplasticity to assist her clients with behavioral change. She uses these strategies when working with health care organizations to assist nurses, social workers, and other health care professionals in learning to use coaching and ComMIt motivational interviewing strategies.
One of the strengths of Pat's coaching is her attention to balance in personal and professional time/relationships and stress management. Her coaching is enhanced by the rich background and expertise she brings to her coaching practice. She has a strong history as an entrepreneur and business woman, founding Hinton Walker Associates in the early 1980's. Since then through that business and Stepping Stones, and an emerging health/wellness training initiative with large health care institutions, she continues to provide consultation nationally and internationally in both rural and large healthcare settings. In the past, she has provided consultation and presentations throughout the US and in Canada, Thailand, Hong Kong, Japan, the United Kingdom, Belgium, Sweden, Finland, Poland, Saudi Arabia, Taiwan and most recently Brazil.
Pat has edited four books. She lives in suburban Maryland with her husband, John, and enjoys being with their three adult children and their families which include three grandchildren. Her website is coachingsteppingstones.com.

A Conversation with Pat Hinton Walker, Ph.D.
Pat Walker, Ph.D. talks about life as a university Vice President, her international coaching practice and teaching the Foundations Coach Training Program. (21 mins.) Listen now, or download to an mp3.
Josh Zimmerman, CMC, PCC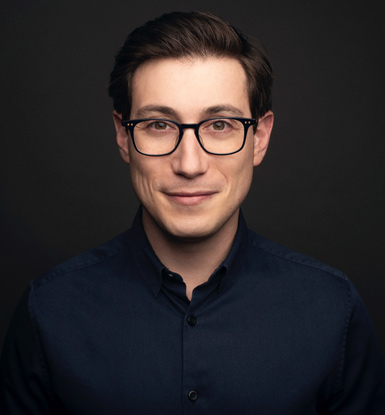 Josh Zimmerman is a Certified MentorCoach, an ICF Professional Certified Coach (PCC), a member of the MentorCoach Trainer Team and owner of a highly successful, international coaching practice with clients in North America, Europe, Asia, and Australia.  In April, his practice was featured digitally and in the Sunday edition of the New York Times in a two-page profile.
Based in Los Angeles, Josh is experienced in supporting students who are building their coaching careers across a wide variety of niches. In his own coaching practice, Josh works with a range of creatives specializing in digital content across a wide range of disciplines.
For the past 15 years, Josh has worked extensively with TV networks, superstar YouTube creators, and traditional entertainment celebrities (YouTube, DreamWorks Animation, Disney, NBC Universal, E! Entertainment, CNN India), and in 2018, he founded Creator Coach, the first-ever life coach dedicated exclusively to creators. He's helped clients who have a reach of over 2+ Billion viewers across all platforms. Since then his practice has expanded to include creatives and executives.
"Josh has huge energy and enthusiasm, a great ability to listen and tune into people, and an exceptional gift for teaching and inspiring students who are transitioning into full-time or part-time coaching." —Ben Dean, Ph.D, Founder, MentorCoach®.
He has been featured in The New York Times, Slate, Forbes, TubeFilter, 6 Feet Apart with Alex Wagner (NBC and ShowTime), where Alex stated: "We all need a Josh Zimmerman Life Coach in our lives…", moderated panels for Playlist Live, Patreon, and VidConNow. He's also serves as a Judge for the prestigious Shorty Awards.
He is proud to serve as a volunteer for "Advance" as Motorcade Lead working with The United States Secret Service, Local and State Government Agencies when political leaders, candidates, and nominees are in the greater Los Angeles area.
Josh coaches full time, while still managing three high profile YouTube clients. Find out more about Josh's successful Creator Coach practice, follow him on LinkedIn, or email him, Josh@CreatorCoach.com
Josh's Bottom Line
"As a second-generation coach, following in my father's footsteps, who is also an Alum of MentorCoach, I am so excited to be part of the MentorCoach® family and to be able to give back to a community that has given me so much. My goal is to inspire a new generation of coaches, no matter their age, as the world needs more coaches that are certified to foster growth and help as many people as possible. It is crucial that you know that with the right training you have the ability to change hundreds, if not thousands of lives while making a good living doing it. What could be better than that?!"
–Josh Zimmerman

A Conversation with Josh Zimmerman, CMC, PCC
Hear Josh talk about his international coaching practice with clients in North America, Europe, Asia and Australia.  Based in Los Angeles, Josh is experienced in supporting students who are building their coaching careers across a wide variety of niches. In his own coaching practice, Josh works with a range of "creatives" specializing in digital content across a wide range of disciplines.  He loves coaching and loves sharing it with others.  To see Josh's video interview, click here (19 mins).
MentorCoach Guest Faculty
Chris Peterson, Ph.D.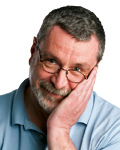 A luminary figure in Positive Psychology, Christopher Peterson, Ph.D. (February 18, 1950 – October 9, 2012) was the Arthur F. Thurnau Professor of Psychology at the University of Michigan and Templeton Senior Fellow at the Positive Psychology Center of the University of Pennsylvania. Chris work and teaching has been a central influence for Ben and for the trainer team of MentorCoach since our initial contact in early 2003. Chris regularly taught "North of Neutral — The Positive Psychology Immersion Master Class," Positive Psychology Applications in Action", and "Positive Psychology and Well-Being," by global teleconference from his office in Ann Arbor, Michigan. The classes were extraordinary.
A longtime friend of MentorCoach, Chris repeatedly appeared in public and private teleconference calls, taught multiple classes, and with his colleague and collaborator, Nansook Park, Ph.D., gave a long and hilarious keynote for our 2009 MentorCoach Conference in Bethesda.
Chris was widely regarded as one of the seminal figures in Positive Psychology. He was a member of the Positive Psychology Steering Committee, a member of the board of directors of the Gallup Organization Positive Psychology Institute, a consulting editor of the Journal of Positive Psychology, and the positive psychology series editor of Oxford University Press and Co-Director of the Michigan Positive Psychology Center.
He was the research director of the Values in Action (VIA) project, the most ambitious undertaking to date from the explicit vantage of positive psychology; the VIA project describes, classifies, and measures important strengths of character. Chris' VIA Survey of Signature Strengths has been taken by more than a million people throughout the globe. It is currently being translated into Chinese and Spanish as well.
Chris was twice named best teacher at the University of Michigan and in 2010 won the Golden Apple Award–the most prestigious teaching award at the University of Michigan. He held the Arthur F. Thurnau Chair in honor of his teaching accomplishments and considers himself to be first and foremost a teacher. The author of more than 350 publications, he was among the world's 100 most widely-cited psychologists during the past twenty years, Chris was the co-author of the landmark work Character Strengths and Virtues (2004), and the author of A Primer in Positive Psychology (2006) and Pursuing the Good Life: 100 Reflections on Positive Psychology (2013).