THE Q&A INTERVIEW WITH ALEX LINLEY, Ph.D.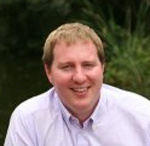 We had a wonderful interview with Professor Alex Linley on Friday, May 14, 2010. Hundreds of people were on the call. Many more will listen to the interview by recording. Based in the UK, Alex is a leading figure in applied positive psychology. For example, of Alex's book, Positive Psychology in Practice, Martin E. P. Seligman, the founder of positive psychology, wrote "This volume is the cutting edge of positive psychology and the emblem of its future."
Alex has written, co-written, or edited more than 120 research articles and book chapters, and five books. His newest book, co-authored with Janet Willars and Robert Biswas-Diener, is The Strengths Book: Be Confident, Be Successful, and Enjoy Better Relationships by Realizing the Best of You.
Alex is also an extraordinary teacher (We're proud that he taught two master classes for us!), articulate, and unpretentious. This should be a cool, fun hour.
THE RECORDING: To receive your copy of the digital recording of Alex's interview, just type your name and email address below. You'll receive my email–with a link to the recording–within a few minutes.