BEN'S INTERVIEW WITH JAMIE PENNEBAKER, Ph.D.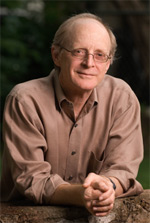 On August 26, 2011, we had a wonderful interview with psychologist Jamie Pennebaker, Ph.D., whose forthcoming book The Secret Life of Pronouns: What Our Words Say About Us details how the smallest, most commonly used, most forgettable words serve as windows into our thoughts, emotions, and behaviors.
Book Launching–publication date August 30, 2011.
TO RECEIVE THE INTERVIEW RECORDING AND ADDITIONAL MATERIALS, fill out the form below.