MentorCoach is proud to announce a new, cutting-edge master class.

THE CHARACTER STRENGTHS INTERVENTIONS MASTER CLASS
Learning to Unleash What's Best in You and Your Clients

A Webinar Led by Ryan M. Niemiec, Psy.D.
Psychologist, Coach, International Speaker, Education Director of the VIA Institute on Character, Widely considered to be the world's leading expert on the science and practice of character strengths, and author of seven books including his latest,
Character Strengths Interventions: A Field Guide for Practitioners.
Date/Time  TBA
Eight 75-minute Classes
10 hours of CEUs and ICF CCEUs
10 hours Toward Coach Certification
A Webinar
All Classes Recorded
Tuition:
$605
Or 3 Payments of $216
Hear the Recorded Question-and-Answer Call with Ryan Niemiec, PsyD on the Character Strengths Interventions Class (Recorded Live 9/28/18)

Listen to the recording of the amazing Dr. Ryan Niemiec talking about character strengths and about the upcoming Character Strengths Interventions Master Class.  Participants from all over the world attended the Q&A!  It's a great call.
1. About This Class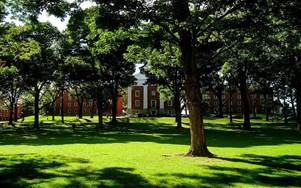 For the first time, the latest concepts, research, and practices of character strengths come to life in an 8-week course. This is a unique collaboration between MentorCoach and the VIA Institute on Character.
Did you know that character strengths have been shown in hundreds of scientific studies to be linked, hand-in-hand, with numerous positive outcomes?  Higher well-being, meaning, and engagement, improved coping and stress, higher intimacy and greater commitment in relationships, work-as-a-calling, achievement, and less depression, to name a few.
Did you know that seemingly countless practitioners around the globe and across the fields of coaching, counseling, education, parenting, health, and business are applying these character strengths to help the well-being of others?
It's time to dig into what these pioneering practitioners are doing!
This course is squarely at that bridge of science and practice. We will explore the central concepts, research, and practical elements involving character strengths interventions.
These are a handful of the topics we will cover:
Why character strengths? How do we best use them?
How do I introduce character strengths and bring them into each session?
What are the common traps practitioners face in taking a character strengths approach, and how can I overcome them?
It seems like everyone is a strengths-based practitioner these days. So, what is a strength-based approach, really? How can I maximize all the benefits of a strengths-based approach? Are there strengths-based "criteria" I can follow?
Can character strengths help in the management of adversity? Handling and overcoming problems my clients are having?
What are the absolute, latest scientific findings on character strengths and their application?
How do I bring forth my own best qualities to make the most of sessions with clients?
Is it better to work on lower strengths or top strengths?
What makes character strengths change over time?
How do I work with resistant clients with their strengths?
How do character strengths translate into other contexts such as the work environment?
This Master Class will explore these questions through a number of learning modalities to help you understand and apply character strengths with clients.
Each week you will experience:
Ryan's legendary lectures on essential information on the topic;
A spotlight research-based intervention (with a "how to" deliver it);
Client application examples for coaching/counseling;
Articles/handouts/videos;
The latest research through the present day; and
An opportunity to ask Ryan questions.
No matter who you are, you will learn new content, grapple with interesting ideas, experience strengths practices, and understand how to start applying this work today to help your clients tomorrow.
2. What Will You Get Out of This Course?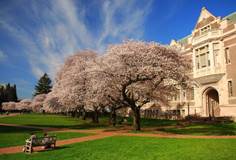 In short, you will learn the "what," "why," and "how" of applying character strengths with clients.
While it's both in vogue (and vague) to say, "I take a strengths-based approach," this course will help you bring substance, science, and nuance to your strengths-based approach.
Character strengths have been connected to each of the main components of flourishing so a likely benefit is that if you first apply the practices in this course to yourself then you will be improving your well-being. Second, you'll learn ways to contribute to the well-being of your clients and help them foster greater resilience.
You will work with this "common language" of 24 character strengths, as well as provocative topics relating to strengths overuse and underuse, strengths synergies, and strengths collisions. You'll understand the basic concepts on signature strengths, lower strengths, applying strengths in context, leading sessions from your strengths, and much more.
There's no question you will emerge from this course as a stronger practitioner – more confident, comfortable, and competent in working with your own and your clients' character strengths.
3. The Eight Weeks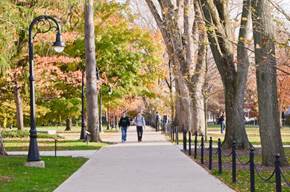 Week 1: What you need to know about strengths.
Plurality, strengths types/subtypes, connection with each flourishing element, being vs. doing, talents vs. character, phasic strengths, and signature strengths. It's all important. Get caught up on what's been happening since the VIA Classification and VIA Survey were released. And, explore an important intervention: Do you value your highest strengths?
Week 2: The strengths paradox.
Strengths blindness is pervasive. How can you move clients from chronic strengths unawareness and going through the motions in life to strengths mindfulness and strengths use? This session will also focus on how to introduce strengths, running an initial meeting with a client, and the importance of applying (and teaching) strengths-spotting practices in sessions.
Week 3: Overuse, underuse, and optimal-use of strengths.
Can we have too much of a good thing? "Yes, we can," says research, over and over. There are many patterns by which we overuse and underuse our strengths. Understand the different types of overuse and underuse, as well as the golden mean of character strengths which helps us and our clients create strengths balance while managing chronic overuse and underuse.
Week 4: Deconstruct your approach with clients.
Character strengths can be woven into your approach (or theoretical orientation) with clients, no matter what your approach is. You might be solution-focused, cognitive-behavioral, past-oriented, eclectic, or interpersonal-based. The integration of character strengths will help you connect with your clients and deepen your work, from the beginning of the session to the end.
Week 5: Strength traps and pitfalls with strengths application.
No matter how much you plan, you will encounter struggles and traps in strengths application. Learn to look out for the most common pitfalls, and ways your strengths-based approach can manage these traps.
Week 6: The anatomy of a positive intervention.
Are your strengths interventions in alignment with what researchers call "wise interventions"? Or, do they fall under the category of "random selection" or "everything but the kitchen sink" or "flavor of the month." We'll examine the key elements of finding the right strengths intervention "fit" for your client.
Week 7: Character strengths dynamics – strengths collisions, synergies and more.
Character strengths can come together–intrapersonally or interpersonally–to be greater than the sum of their parts and substantial benefits arise. And, character strengths can collide and create problems, stress, and conflicts, also known as a strengths collision. These concepts will come to life through examples and personal reflections for the purpose of helping clients.
Week 8: Applying strengths into any context.
Whether you work with clients in the domain of health, education, work, disability, or clinical, you can take advantage of the science of character strengths. Adapt character strengths to fit your context and go forth strongly! This session will also offer a review of key principles in applying character strengths interventions.
4. Who Should Attend?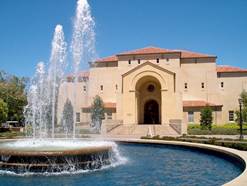 This course is intended for any practitioner.  This includes therapists, social workers, psychologists, counselors, life coaches, parent coaches, health and wellness coaches, executive coaches, consultants, change agents, managers, business professionals, entrepreneurs human resource professionals, educators/teachers, and also parents and consumers working on personal development.  This webinar is for all those who seek evidence-based paths toward greater health and happiness, whether for themselves or for those with whom they work.
In short, Ryan's class is intended to help all "helpers"–anyone anywhere  trying to support another person with character strengths awareness, exploration, and use.
5. Ryan's Private Class Webpage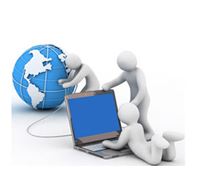 Ryan will be using a password-protected class webpage that will be your home on the web for this class. In advance of each session, we'll post his power points in multiple formats, relevant articles, videos and blog entries. Then by Wednesday evening, we'll post the recording—both audio and video—from that week's class as well.
In addition, on this private website, you can post comments and questions for Ryan and the class.  Class comments will be archived on Ryan's webpage and, if you wish, you will receive an email notification of posts as well.
Real-time Questions During Class. You'll submit your questions to Ryan real-time via email during the class. He will typically respond to these questions in the last fifteen minutes of the class.  You can also send Ryan questions between classes.
And by 24 hours after each session, you'll be able to view the video of the class and listen to the class recording online or download a digital recording of the class to your computer and MP3 player (e.g. your iPod).  As a special backup of the class video, we will have a separate professional audiorecording made of each class.
Thus, when you have a conflict with a particular class, you'll have the recording, PowerPoints, and readings, and you won't miss a thing. For the Authentic Happiness Coaching™ Program, some students had ongoing conflicts and listened to the entire class by recording. We anticipate that a number of Ryan's students in this class—for example, those living in Australia—may decide to experience the class entirely by recording, still emailing in questions to him between classes.
How can you access the class webinar live?  You'll have full information on how to connect with the webinar on your computer or other device (iPad, iPhone, etc).  Or you can simply call the class telephone number by phone or SKYPE.
6. Class Time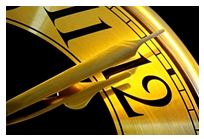 7.  The Class Schedule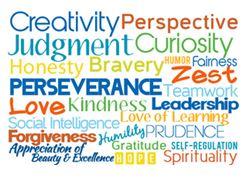 8. Before the Class Starts…

Take the VIA Survey and print your free 3-page results. (We'll tell you where to go to take (or retake!) your VIA Survey online.)
Attain your VIA Pro Report (personalized results on your VIA Survey). (We'll give you a special code and tell you exactly how to get your VIA Pro Report for free—a $40 value).
9. Readings and Resources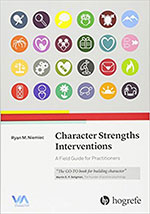 This course entails readings from the primary text, Character Strengths Interventions: A Field-Guide for Practitioners, by Ryan M. Niemiec. In addition, each week Ryan will post related research articles, videos, blog entries, and/or handouts that exemplify and delve into the week's topic on the class' password-protected website.
10. Praise for Ryan Niemiec's book, Character Strengths Interventions 
 "The GO-TO book for building character."
–Martin E. P. Seligman, PhD, founder of positive psychology, Zellerbach Family Professor of Psychology, and Director of Positive Psychology Center at University of Pennsylvania

"As inspiring as it is practical. The practical applications of this holistic approach to human behavior are dizzying. This guide to positive psychology is tailor-made for leaders, and is a must-have book that will inspire any leader!"
–Marshall Goldsmith, PhD, The Thinkers 50 #1 Leadership Thinker in the World, and international bestselling author and editor of 35 books including What Got You Here Won't Get You There and Triggers.
"Ryan Niemiec takes one of the most important scientific tools in modern psychology for improving our well-being and makes that research come to life in a practical way for practitioners, parents, and coaches. In challenging times, we each desperately need to know, hone, and use our unique strengths to tip this world toward hope, health and happiness."
–Shawn Achor, PhD, New York Times bestselling author of The Happiness Advantage
"Ryan's book is my single favorite book for practitioners wanting to use strengths based approaches. I highly recommend it."
–Dr. Robert Biswas-Diener, author of several books including Positive Psychology Coaching (with Ben Dean) and Practicing Positive Psychology Coaching.
"Dr. Niemiec – the world authority on character strengths – has masterfully married science with practice in this book which provides practitioners with a comprehensive field guide of character strengths interventions. This book guides practitioners in the importance of understanding context to ensure the right intervention is used for the right reason with the right person. It is thought-provoking and hope-promoting. The raft of character strength interventions are clearly explained and the handouts are a particularly useful resource. This is a must-have book for anyone doing work with character strengths!"
–Lea Waters, PhD, President of the International Positive Psychology Association; Gerry Higgins Chair at the Centre for Positive Psychology, Melbourne Graduate School of Education in Australia.
"I'm so glad you wrote this book! Very important work. This book provides an invaluable guide for teachers and parents, consultants and managers–in fact, for anyone passionate about human flourishing."
–Tal Ben-Shahar, PhD, Bestselling author of Happier and founder of Happier.TV
"For the reader who seeks to understand why Harvard's Howard Gardner once said that the science of human character strengths is the most important development in psychology over the past half century my advice is: Begin with this book. Ryan Niemiec's brilliantly conceived "strengths interventions" brings it to life and helped me see the vast vistas ahead with character strengths psychology—for revolutionizing everything from early childhood education to leadership development in business, government, and civil society."
–David L. Cooperrider, PhD, Distinguished University Professor at Case Western Reserve University, Cleveland, OH
"The gap between theory and practice of strengths has now been officially closed – all you need to do is read this book and you could easily apply strengths interventions and exercises for yourself, clients, or research. With the inspiring Dr. Ryan Niemiec navigating this boat of applied strengths you simply can't go wrong – read the book and unleash the super-powers of strengths."
–Itai Ivtzan, PhD, Author of several books including Applied Positive Psychology and Awareness is Freedom, Associate Professor, Naropa University.
"Sufficient scientific research has accumulated such that it cannot be denied, recognizing, appreciating, and harnessing strengths in yourself and other people, is one of the most efficient and effective paths to a life of success and fulfillment. What has been missing is a manifesto on HOW to do this. In your hands is the most comprehensive account to date."
–Todd Kashdan, PhD, Professor of Psychology and Senior Scientist at the Center for the Advancement of Well-Being, George Mason University, Fairfax, VA; Author of Curious? And The Upside of Your Dark Side (with Biswas-Diener).
"This book is a wonderful resource for clinicians or coaches who want to incorporate a strengths-based approach into their work in a variety of settings. Built around the strengths and virtues of the VIA Classification, this book is comprehensive, based on evidence when available, and remarkably practical. I think it will be essential reading for anyone interested in a strengths-based approach to intervention."
–Robert McGrath, PhD, Professor at School of Psychology, Fairleigh Dickinson University; Senior Scientist at VIA Institute.
"Ryan Niemiec's new book is an all in one place resource for those interested in theory, research, and application of character strengths. Research on character strengths and signature strengths have matured and we know that their use in interventions is effective. Therefore, it is time to disseminate the research-informed, best practices in applied areas. Being the first of its kind and written by the Education Director of the global leader in the science and practice of character, this book will have a long shelf life."
–Willibald Ruch, PhD, Professor of Psychology at University of Zurich, Switzerland; Founder and President of Swiss Positive Psychology Association; Senior Scientist at VIA Institute.
"I wanted to add my voice to the chorus of support for Ryan and congratulating him on Character Strengths Interventions: A Field Guide for Practitioners. Ryan has given us a splendid synthesis for both scholar-scientists interested in conceptual foundations and refining their hypotheses as well as for practitioners-program developers interested in launching or refining their own efforts.  Having been both an author and a teacher on this topic, I found myself pausing so often to reflect and savor his insightful perspectives.  It's been on my desk since receiving an advanced notice of publication and already filled with too many sticky tabs to count! Bravo, Ryan. Your book is a testament to the inquisitiveness and caring that you bring for many years to so many. I am very grateful and appreciative."
–Tom McGovern, Ph.D., Professor Emeritus, Arizona State University, Psychology & Integrative Studies
"I just finished reading Ryan Niemiec's Character Strengths Interventions: A Field Guide for Practitioners and I had to stop for few minutes to take in and savor the feat he has accomplished. His book truly is a field guide. As someone who deeply knows and clearly loves the exciting territory of character strengths, Ryan expertly guides us so we can see the wonders that can be found there, shares its history, warns us about possible pitfalls, and invites us to explore and enjoy its riches. And we can even take them home with us, thanks to Ryan's generosity in sharing so many resources that he has created and compiled. He sees strength practitioners as gardeners who can't – and shouldn't try to – "mold" their clients, but rather, can create optimal conditions for growth and development. I believe that Ryan's own strengths of love, hope, perspective and appreciation of beauty may have created the conditions for the flowering of this wonderful work, and I am grateful for it."
—Margarita Tarragona, PhD, Director of PositivaMente; Honorary Fellow of the Centre for Positive Psychology at the University of Melbourne, Australia
11. What People Are Saying About Ryan


"Ryan's presentation was outstanding. Folks who had heard Ryan's and several other positive psychology leaders said that his had the most practical take-aways. He has such a knack for bringing complicated research findings to practical applications. And it was such a delight to see the pictures of his kids and the way he uses strengths spotting with them."
–National leader in education; director of a prominent nonprofit
"I'm inspired by Ryan's critical thinking in the science and application of character strengths, his kindness for all people, and his humility to put the content before himself. It's funny that these aren't even his signature strengths! This makes me even more enthusiastic to apply all that I have learned from him about strengths Please keep up the beautiful work."
–Global consultant and trainer
"Ryan presentations inspire me personally and for my vision of supporting healing dialogues at turbulent times."
–Award-winning filmmaker
"I was just keynoting at two events this week and sharing the work of Ryan Niemiec. Not only did the audience recognize his work, but spoke of his beautiful nature as a human being. He is a role model of walking the talk."
–International speaker and conference organizer
"I am echoing what others have already said about Ryan's presentation—just extraordinary.  One of the most dynamic and information-rich sessions we've seen."
–-A leading positive psychologist and prolific author
"Despite having had the privilege of watching Ryan present multiple times in the past and enjoying each and every one, I have never seen him present the way he did last week. My colleague and I both remarked that he was absolutely on fire!!! We marveled at his passion and energy, and at the amount of new information he shared. Every comment, every slide and every moment was filled with relevant information that felt in some way groundbreaking. We were truly blown away. Not only do I think it was one of the best presentations I have ever seen him do, it was absolutely one of the best presentations I have ever seen, period. I plan on watching it over again in part to inspire my own presentations. And, our students were wild over the presentation as well. He brings the subject of character strengths alive for people in a way that no one else I know can."
–Management consultant, executive coach, and distinguished business leader

"I need to offer feedback again about how much we appreciated Dr. Niemiec's presentation.  Not only is our staff energized and feeling positive about the character strengths, some clinicians have begun using this approach with clients the same week and are already seeing beneficial results."
–Director of a consortium of clinics and counselor
12. About the VIA Institute on Character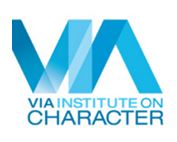 The VIA Institute on Character is a nonprofit organization headquartered in Cincinnati, Ohio. Originally called the Values in Action Institute, VIA was founded in 2000 by Dr. Neal Mayerson, in collaboration with Dr. Martin Seligman, founder of positive psychology. The VIA Institute supported the initial pivotal work on the nature of positive character. Over a 3-year period, more than 50 experts collaborated on the development of a comprehensive, cross-cultural model of the elements of character, culminating in the landmark publication by Drs. Christopher Peterson and Seligman's Character Strengths and Virtues (2004). In addition, the validated assessment measure, the VIA Survey, was released. This test is taken by someone in the world every 15 seconds!
As education director at VIA, Dr. Ryan Niemiec's focus is the same as the VIA Institute's formal mission: advance the science and practice of character strengths. This course supports that mission by educating practitioners (and any attendee) on the latest science and how to distill that research into practical nuggets.
13. Coach Certification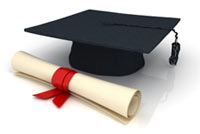 This class provides ten hours toward MentorCoach Certification as an elective for students meeting the class attendance requirement (See #16 below.) It can also provide 10 hours toward ICF Certification via an Accredited Coach Training Program such as MentorCoach or via the ICF Portfolio Approach.
14. ICF Coach Continuing Education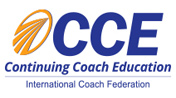 Live Class Attendance. This class is approved for 10 CCEs (ICF Core Competencies) from the International Coach Federation for students meeting the class attendance requirement (see #16 below). There is a $20 fee for ICF CCEs.
Listening by Recording. For students who will be listening to Ryan's classes by recording, this class is approved for 10 CCEs (ICF Resource Development) from the International Coach Federation for students meeting the class attendance requirement for listening by recording (see #16 below).  There is a $20 fee for ICF CCEs.
Note: For both ICF CCEs Core Competencies or Resource Development, the ICF CEE fee applies only if you are a member of the International Coach Federation and need ICF CCEs.  Otherwise, when you register, indicate that you do not need to pay the ICF CEE fee by choosing the "Base Unit Price with NO CE's" registration option.
15. CEs

This class is approved for ten hours of CEs for social workers (NASW) and Marriage and Family Therapists in California (BBS). The CE administration fee is $75.
To receive credit for CEs, students must pay the CE fee and be present for 6.5 classes.  How can you be present for half a class?  For one class, turn in only one of the two attendance codes.
Note: The CE fee applies only if you are a licensed mental health professional in the US and need CEs from one of the organizations listed above. Otherwise, when you register, indicate that you do not need to pay the CE fee by choosing the "Base Unit Price with NO CE's" registration option.
16. Attendance Requirements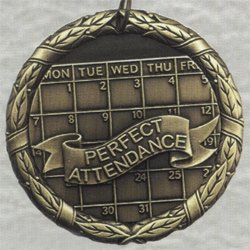 Every class is recorded. You may listen to some or all of the classes by recording at your leisure.
However, to receive credit for CEs, ICF CCEUs (Core Competencies), credit toward MentorCoach Certification, or to receive a Certificate of Completion, you must be present for 6.5 of the 8 classes. How can you be present for half a class?  For one class, turn in only one of the two attendance codes.
Listening to the class by recording does not count toward the attendance requirement for receiving CEs, credit toward MentorCoach Certification, ICF CCEs (Core Coaching Competencies), or a Class Certificate of Completion.
However, you can earn ten hours of ICF CCEs (Resource Development) by listening to all eight sessions. (See #17 below.)
Listening by Recording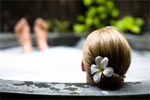 Every class is recorded. Some students may listen to some or all of the classes by recording at their leisure, sometimes emailing in questions to Ryan between classes. We applaud and support this practice. We know one well-known Australian professor who used to end his week listening to the recordings of Chris Peterson's lectures on Friday evenings, drinking white wine and reclining in his hot tub.
Note: Listening to all eight sessions of the class by recording DOES qualify the student to receive 10 hours of ICF CCEUs (Resource Development). For students who will be listening to Ryan's classes by recording, this class is approved for 10 hours of ICF CCEUs (ICF Resource Development) from the International Coach Federation. To qualify for these ICF CCEUs, students must listen to all recordings and submit all class attendance codes within a week after the final class. They may also be asked to pass an open-book exam over the course content.
17. Refund Policy

You may withdraw your registration at any time before the beginning of the second class on October 9th, 2018 and receive a full refund. You are responsible for the full tuition amount if you do not withdraw before the beginning of the second class.
ABOUT RYAN M. NIEMIEC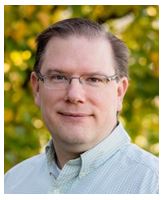 Dr. Ryan M. Niemiec is a leading figure in the education, research, and practice of character strengths that are found in all human beings. Ryan is author of the new book Character Strengths Interventions: A Field-Guide for Practitioners.  He's also written six other books that are leaders in their respective fields, including Mindfulness and Character Strengths; Movies and Mental Illness; and Positive Psychology at the Movies. Ryan's primary work is as Education Director of the VIA Institute on Character, a global, non-profit organization in Cincinnati that advances the latest science and practical applications of character strengths. He's an award-winning psychologist, an annual instructor at the University of Pennsylvania Masters in Applied Positive Psychology Program and adjunct professor at Xavier University.
Ryan was granted Fellow status by the International Positive Psychology Association in 2017. As a frequent keynoter and workshop leader, he's offered over 500 presentations on positive psychology topics across the globe. As a columnist for Psychology Today, Live Happy Magazine, PsycCentral, Positive Psychology News Daily, and Thrive Global, he's penned hundreds of articles for the general public on character strengths and positive psychology. He's also published over 80 scholarly/peer-reviewed articles and book chapters. He's passionate about the connection between character strengths and mindfulness, spirituality, health, disability, parenting, positive movies, and savoring.
On a personal note, Ryan lives with his wife and three kids (all 7 and under) near Cincinnati, Ohio, and this crew of 5 travels the globe together. Ryan is an avid collector of vintage Pez dispensers, a passionate fan of The Walking Dead, only listens to 1990s alternative rock music, and is a zealot for Michigan State athletics. His highest strengths are hope, love, curiosity, honesty, fairness, and appreciation of beauty.