BEN'S INTERVIEW WITH EVERETT L. WORTHINGTON, PhD, Commonwealth Professor of Psychology at Virginia Commonwealth University, the world's leading authority on the scientific study of forgiveness, and author, Forgiving and Reconciling and Moving Forward: Six Steps to Forgiving Yourself and Breaking Free from the Past.
TO RECEIVE THE RECORDING from the June 6, 2016 interview, just submit your name and email address here:
You'll also receive a complimentary subscription to the eMC News,
our monthly enewsletter, and can opt out at any time.
Your privacy and email address are safe with us.
HIGHLIGHTS ON DR. WORTHINGTON'S WORK ON FORGIVENESS
Dr. Everett Worthington Speaks on Six Steps to Self-Forgiveness (30 mins)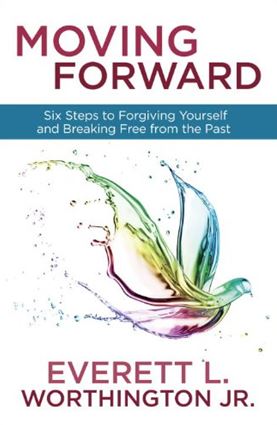 The partial truth about us is hard to accept: We hurt those we love. We fail to step in when others need us most. We do wrong—and we need forgiveness. From others and from whatever form of God we recognize, but also from ourselves.
But the full truth about us is liberating and freeing: While we are more deeply flawed than we can imagine, we also are far more valuable and cherished than we can comprehend. To reach the place of self-forgiveness, we must embrace this truth. The gift of acceptance from self or a higher power can free us from self-blame, guilt, and shame.
In this practical, inspiring book, Dr. Worthington identifies six steps to forgiving yourself:
Receive forgiveness from a higher power

Repair relationships

Rethink and reduce ruminations

REACH emotional self-forgiveness

Rebuild self-acceptance

Resolve to live virtuously
Self-blame, shame, and self-condemnation plague many people and keep them from living lives of freedom and abundance. If you are haunted by the pain of your mistakes and shortcomings, Moving Forward offers you a way to break free from the ghosts of your past.
Through his work with the Templeton Foundation Campaign for Forgiveness Research, his training as a clinical psychologist and personal experience with emotional trauma, Dr. Worthington created the REACH method for emotional forgiveness, an intervention designed to help people reach emotional forgiveness (which is not the same as the decision to forgive).
Forgiveness does not condone or excusing the behavior that caused harm or hurt, does not require forgetting what happened, and might be only one step in reconciliation—it that happens.
The REACH intervention described in Moving Forward has been tested with positive results in more than 20 controlled scientific studies.
Here are descriptions for letters in this acronym:
R is for "recall"—remembering the hurt that was done to you as objectively as you can.
E is for "empathize"—replace unforgiveness with empathy by trying to understand the viewpoint of the person who wronged you.
A is for the "altruism"—thinking about a time you hurt someone and were forgiven, then offering the gift of forgiveness to the person who hurt you.
C is for "committing"—publicly forgiving the person who wronged you.
H is for "holding on through doubt"—not forgetting the hurt, but reminding yourself that you made the choice to forgive.
And what are the benefits of forgiveness, as outlined in Moving Forward? Research suggests that those who achieve decisional and emotional forgiveness are able to reduce stress (with lowered cortisol levels) and realize better health through a better functioning immune system and reduced risk of cardiovascular events. In addition, forgiveness allows us to create better relationships and reduce the negative ruminations that can result in poor mental health.
Another earlier Christian-oriented book by Dr. Worthington, Forgiving and Reconciling: Bridges to Wholeness and Hope, is built on over twenty years of research helping people to REACH forgiveness. It tells the story within its pages of the murder of his mother and how he forgave the murder. Moving Forward: Six Steps to Forgiving Yourself and Breaking Free from the Past builds on practical help forgiving ourselves and on research, but it also continues his personal story by describing how he dealt with his own self-condemnation following his brother's suicide.
In 2005, Dr. Worthington published a revised edition of Hope-focused Marriage Counseling (InterVarsity Press, 2005), which is aimed at couple counselors helping people to (1) communicate and resolve conflicts better and (2) forgive and reconcile. The Hope-Focused Marriage Enrichment has been adjudicated to be one of four empirically supported treatments for marriage enrichment.
His most recent book is with Jennifer Ripley, Couple Therapy: A New Hope-Focused Approach (IVP, 2014). This is a practical applied counseling book for professionals (but is still useful by couples who wish to improve their marriage). It has over 100 new interventions not among the 200 or so interventions in his 2005 book, Hope-Focused Marriage Counseling.
Another recent book is Humility: The Quiet Virtue (Templeton Foundation Press, 2007; book and audio CD), which is a collection of quotes on humility built around a personal narrative of his heroes of humility and headed by the story of his mother-in-law who is dealing with progressive dementia.
For professional counselors and therapists, Dr. Worthington has written Forgiveness and Reconciliation: Theory and Application (Brunner-Routledge, August, 2006), which explains his stress-and-coping theory of forgiveness, describes his psychoeducational programs to promote forgiveness and reconciliation, and discusses his model of psychotherapy to help people REACH forgiveness. Handbook of Forgiveness (Brunner Routledge, 2005), an edited collection of reviews of research from the top researchers in the world representing the state of the science, summarizes research on applied and basic understandings of forgiveness.
REVIEWS FOR MOVING FORWARD: Six Steps to Forgiving Yourself and Breaking Free from the Past
"A compassionate and very personal examination of the hows and whys of self-forgiveness. Blending the sensitivity of a counselor with the rigor of a scientist is no easy accomplishment, and that is what has made Everett Worthington the most sought-after expert on forgiveness for nearly two decades. Read this book and learn how to move forward in your own journey of self-forgiveness." —Robert Emmons, editor-in-chief of The Journal of Positive Psychology, author of Gratitude Works! and Thanks! How Practicing Gratitude Can Make You Happier
"Why do we see the need to forgive others while overlooking the importance of forgiving ourselves? Everett Worthington knows from hard experience that both are necessary, but neither is easy. Now you can benefit from his years of research—as well as life-tested application—in taking the only path that will free you from shame and self-condemnation." —Dr. Tim Clinton, president of the American Association of Christian Counselors, executive director of the Center for Counseling and Family Studies at Liberty University
"Researcher-clinician Everett Worthington, the world's leading expert on the science and practice of forgiveness, now points the way to self-forgiveness. For those of us who are painfully aware of our flaws—and that's most of us—this grace-filled book shows how to lighten the burden of self-blame and guilt, how to discover and embrace God's love, and how to experience healing." —David G. Myers, Hope College social psychologist, author of A Friendly Letter to Skeptics and Atheists
"Who doesn't know the feeling of being stuck in a rut or weighed down with self-condemnation? This book is for all of us who are honest enough to confess our need to make peace with ourselves. Dr. Worthington has suffered through darkness and now uses the story of his personal pain to light the way for all of us. Read Moving Forward and join him on the inspiring journey of self-forgiveness and true peace." —Les Parrott, PhD, author of Shoulda Coulda Woulda
ABOUT EVERETT WORTHINGTON, PhD
Everett Worthington, Ph.D., (Everett, or "Ev") is Commonwealth Professor of Psychology at Virginia Commonwealth University (VCU, in Richmond, VA), and has served as chair of its huge psychology department, overseeing both undergraduate and graduate levels. In 2009, he won VCU's Award for Excellence, an annual top award in recognition of teaching, research, and service at the university, and in 2015, he was awarded VCU's top honor, Commonwealth Professor. In 2016, the State Council of Higher Education in Virginia recognized him as one of 13 Outstanding Professors in the Commonwealth. Everett is a Licensed Clinical Psychologist in Virginia, and is director of VCU's Marital Assessment, Therapy and Enrichment Center.
Born in Knoxville, Tennessee, Everett attended the University of Tennessee in Knoxville and was awarded an undergraduate degree in nuclear engineering in 1968. He went on to study at MIT on an Atomic Energy Commission Special Fellowship, then served as a Naval Officer on active duty from 1970 to 1974, teaching nuclear physics at the Naval Nuclear Power School. But he shifted directions completely to attend graduate school in counseling psychology (from 1974 to 1978) at the University of Missouri-Columbia, where he received his MA and PhD degrees.
Everett is a Past-President of the American Psychological Association (APA) Division 36 (Society for the Psychology of Religion and Spirituality), and a fellow of the Association for Psychological Science and two divisions of the APA. He has also won top awards in other professional organizations: American Association of Christian Counselors, Christian Association for Psychological Studies, Society for Counseling Psychology Health Psychology Award and Elder Recognition for Lifetime Contributions to Counseling Psychology, and Society for the Psychology of Religion and Spirituality. He was awarded a Doctorate of Humane Letters from Pepperdine University in 2014.
Everett has published 35 books and about 400 articles and scholarly chapters, mostly on forgiveness, marriage, and family topics. He originally became interested in forgiveness through his practice in couple counseling, began writing about its clinical uses in the 1980s, and then started conducting research about 1990. In the last 30+ years, he has studied forgiveness, justice, faith, altruism, love and mercy, reconciliation and marriage enrichment, and a variety of virtues that fall under the general rubric of positive psychology.
After the senseless murder of his widowed mother in 1996, Everett began thinking about how the practice of forgiveness relates to justice, faith, and virtue—a main theme of his recent work. He was finally able to forgive the murderer, as did his brother Mike and sister Kathy, in part by considering that forgiveness as a legacy that their mother passed to them. However, the emotional fallout was devastating, particularly to his brother, who had first discovered their mother lying in pools of blood, beaten and violated. Nine years later, in 2005, Everett's brother committed suicide. Everett drew on his own feelings of guilt and self-condemnation over his failings in his relationship with his brother, and broadened his research on forgiveness to the study of self-forgiveness.
A strong, enduring Christian faith and viewpoint is reflected in Everett's writing, where he integrates religion and spirituality with research-based psychological evidence and anecdotal information. He has also developed and studied the effectiveness of psychoeducational groups in secular milieus to help people deal with negative effects of unforgiveness across a variety of relationships.
In 2005, Everett served as Visiting Professor at the University of Cambridge and at the University of Hong Kong. He has lectured and consulted in both Christian and secular settings throughout his professional career, and his legacy includes work promoting forgiveness and reconciliation with several governments around the world. Given his lifelong work in a secular state university and his Christian beliefs, he considers himself as a bridge-builder between Christian and secular, academic and lay, research and practice communities. His mission as "to do all he can to bring forgiveness into every willing heart, home, and homeland."
Everett lives in Richmond, VA with his wife of over 45 years, Kirby, who as a child development and parenting specialist leads workshops and authors books on parenting and children. Everett and Kirby have raised four now-adult children, who have been scattered around the world in such places as Bahrain, Scotland and Ireland, and Moldova involved in work, humanitarian, and educational pursuits. In the last 5 years, they have all returned to settle in the Eastern United States, and there are now 5 grandchildren in this extended family. Everett and his wife enjoy hiking together and have provided the model for adventurous world travels, sharing their professional work and visiting or living in Europe, the United Kingdom, Asia, and Africa.
| | |
| --- | --- |
| | |
| Ev and Kirby at Oxford, 2010 | Worthington family, Christmas 2006 |
| | | |
| --- | --- | --- |
| | | |
| Ev and Kirby hiking in Rockies, 2007 | | |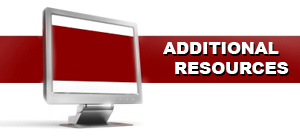 Everett's websites:
Forgive Self Prologue and other excerpts of Moving Forward are available on this website
Everett Worthington Forgiveness site, chock full of audio, video, articles and other free resources on promoting forgiveness, pdf's of participant and leader manuals for secular and Christian groups on forgiveness and couple enrichment, documents for assessment and do-it-yourself interventions for forgiveness, humility, and self-forgiveness
Marriage Resources, for both counselors and couples
Forgiveness research in Africa, an example of Everett's international outreach
Everett's selected summary articles on forgiveness:
Efficacy of Psychotherapeutic Interventions to Promote Forgiveness: A Meta-Analysis, Journal of Consulting and Clinical Psychology, Wade et al., 2013.
Forgiveness, Conflict, and Societal Change, Worthington et al. (chapter 9 in Leading Through Conflict Into the Fray, edited by Kong and Forsyth, 2016)
Videos:
Why you should forgive and how to do it, about 18 minutes
Five Steps to REACH Forgiveness, invited Griffith Lecture at Dallas Theological Seminary, about 33 minutes
Selections from popular media:
The New Science of Forgiveness. Forgiveness carries tremendous health and social benefits. From The Greater Good
If You Want to Forgive ... Outlining five steps to forgiveness. From The Dallas Morning News
Cold Case: Son Ready to Forgive Mother's Killer Everett had just turned in his first book on forgiveness when his 76-year-old mother was murdered. From WBIR-TV
Forgiveness: It's a Great Feeling Sometimes forgiving the people who have hurt you is the best path to peace of mind and a way to move forward in your life. From Beliefnet
Forgive and Be Well? The act of pardoning can boost health of body and mind, studies show. But some say the forgiveness movement goes too far. From Los Angeles Times