BEN'S INTERVIEW WITH MONICA WORLINE, PhD
Monica Worline, PhD, is an organizational psychologist and founder and CEO of EnlivenWork and faculty, Center for Positive Organizations, University of Michigan. With Michigan's Jane Dutton, Monica has authored the new book, Awakening Compassion at Work: The Quiet Power That Elevates People and Organizations.
Friday, June 30, 2017 1:00 - 2:00 pm Eastern
12:00-1:00 pm Central (Dallas)
11:00 am-12:00 pm Mountain (Denver)
10:00-11:00 am Pacific (San Francisco)
All Other Time Zones are here.
TO ATTEND LIVE AND RECEIVE THE RECORDING, submit your name and email address here:
You'll also receive a complimentary subscription to
The eMC News, our monthly enewsletter, and can opt out at any time.
Your privacy and email address are safe with us.
About Awakening Compassion at Work: The Quiet Power that Elevates People and Organization
Suffering in the workplace can rob our colleagues and coworkers of humanity, dignity, and motivation and is an unrecognized and costly drain on organizational potential. In Awakening Compassion at Work: The Quiet Power that Elevates People and Organization, marshaling evidence from two decades of field research, scholars and consultants Monica Worline and Jane Dutton show that alleviating such suffering confers measurable competitive advantages in areas like innovation, collaboration, service quality, and talent attraction and retention. They outline four steps for meeting suffering with compassion and show how to build a capacity for compassion into the structures and practices of an organization--because ultimately, as they write, "Compassion is an irreplaceable dimension of excellence for any organization that wants to make the most of its human capabilities."
What People Are Saying
"A remarkably thorough and compelling read that will remind you how much more potential exists if we can bring more care and compassion into our organizations."
-Tom Rath, New York Times bestselling author of StrengthsFinder 2.0
"Awakening Compassion at Work takes a candid look at both the joy and the suffering present in our workplaces. How we frankly acknowledge that suffering and transform it is a critical competency for any leader in the 21st century. This book is a marvelous guide for that transformation."
-Pat Christen, Managing Director, The Omidyar Group
"The definitive guide to research and practice on unleashing compassion at work. The world's leading experts reveal how we can build teams and organizations where people stop checking their values at the office door and start caring about each other."
-Adam Grant, New York Times bestselling author of Give and Take and Originals
"Work is a place where most of us spend a large percentage of our waking hours. Yet for many, the workplace remains a source of stress and anxiety. In their landmark book, Worline and Dutton give us an overview of the problem and science based solutions. It will help individuals not only in the workplace but in their lives. For the employer, it is a powerful tool to give employees meaning in their work and to increase creativity, productivity, and ultimately shareholder value."
-James R. Doty, MD, Clinical Professor of Neurosurgery and founder and Director of the Center for Compassion and Altruism Research and Education, Stanford University School of Medicine, and New York Times bestselling author of Into the Magic Shop
"Suffering is inevitable and can reveal itself anytime, anywhere. This inspiring book will transport you into work worlds that dare to care. Discoveries from the Compassion Lab spring to life in vivid stories of how compassion and work go hand in hand in successful organizations. Most importantly, Worline and Dutton offer practical guidance on how to reshape the social architecture of your organizations to support the improvisation of authentic compassionate acts. This book holds the power to open hearts worldwide."
-Barbara L. Fredrickson, PhD, Kenan Distinguished Professor of Psychology and Neuroscience, The University of North Carolina at Chapel Hill, and author of Positivity and Love 2.0
"The value of this book is that it clearly articulates not only why but how to stimulate cultural elements that will make alleviation of suffering through compassion an everyday occurrence for any organization that desires to do so. I am blown away with the authors' ability to move this complex and oft-avoided concept of compassion into an easily accessible initiative for any organization. Not only does this benefit individuals experiencing suffering, but thanks to the clear strategies for implementation, profound cultural strengthening can occur."
-Fred Keller, founder and Chair, Cascade Engineering
About Monica Worline, PhD
Monica C. Worline, Ph.D., is founder and CEO of EnlivenWork, an innovation organization that teaches businesses and others how to tap into courageous thinking, compassionate leadership, and the curiosity to bring their best work to life. EnlivenWork is a social benefit partner of the Center for Positive Organizations, with a mission of helping change agents create workplaces that bring us to life each day. Monica's research informs the foundation for EnlivenWork's mission. As a member of Positive Organizational Scholarship community for more than a decade, Monica has investigated how knowledge workers cultivate courage, how organizations unlock potential through resourcing, and how compassion architects create more compassionate workplaces.
Monica holds a lectureship at the Ross School of Business, University of Michigan, and is a faculty affiliate at the Center for Positive Organizations as well as being a research scientist at Stanford University's Center for Compassion and Altruism Research and Education. Monica is currently the Executive Director of CompassionLab, the world's leading research collaboratory focused on compassion at work. With Jane Dutton, Monica authored the new book for compassion architects everywhere: Awakening Compassion at Work: The Quiet Power that Elevates Individuals and Organizations.
About Jane Dutton, PhD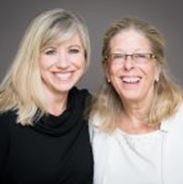 Jane Dutton, PhD, Monica's co-author, is Robert L. Kahn Distinguished University Professor of Business Administration and Psychology and Co-founder, Center for Positive Organizations at the University of Michigan. Jane's research on Positive Organizational Scholarship (POS) began with an interest in compassion and the difference it makes for individuals and organizations. Her research has expanded to focus on the power of positive relationships at work, job crafting, and positive identities. She and Monica Worline have published a new book entitled Awakening Compassion at Work: The Quiet Power that Elevates Individuals and Organizations.
In addition, Jane and Gretchen Spreitzer edited How to Be A Positive Leader that brought together top researchers focused on how to make POS practical for all leaders. She has written Energize Your Workplace, a book for managers that is based on building positive relationships as a competitive strategy, and has co-edited three other books that address Positive Organizations. Jane's background in strategic management keeps her focused on how positive dynamics create sustainable capabilities in organizations.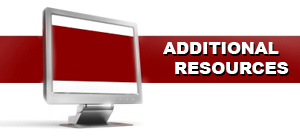 Awakening Compassion at Work: The Quiet Power that Elevates People and Organization--Monica Worline and Jane Dutton
Center for Positive Organizations Webpage
The Center for Compassion and Altruism Research and Education