BEN'S INTERVIEW WITH PAUL WONG, Ph.D.
On October 28, 2016, we had a Q&A interview with Dr. Paul T.P. Wong, Professor Emeritus of Trent University and Trinity Western University, Positive Psychologist, Speaker, Author, and leading researcher on Meaning and Well-Being.
TO RECEIVE THE RECORDING, submit your name and email address here:.
You'll receive all call-in information for the interview.
You'll also receive a complimentary subscription to our monthly email newsletter,
The eMentorCoach News. You can unsubscribe at any time.
Your privacy and email address are safe with us.


HIGHLIGHTS OF DR. WONG'S CONTRIBUTIONS TO POSITIVE PSYCHOLOGY
Paul T.P. Wong, PhD, a leading figure in positive psychology, is a well-established professor, speaker, author, clinical psychologist, ordained pastor and grief counselor, and organizational consultant as well as a life and executive coach. He is a longtime contributor to Positive Psychology research and uses it in his practice. But to him, Positive Psychology theory and research goes beyond the focus on identifying and amplifying positive emotions and experiences of life. He is a proponent of Second Wave Positive Psychology (or Positive Psychology 2.0), which draws on existential psychology in investigating how difficult and painful experiences contribute to personal growth, resilience, healing, spirituality and transformation. (Learn more about Second Wave Positive Psychology here). Much of Dr. Wong's internationally known research is centered on these larger topics related to Positive Psychology, including self-transcendence and the meaning of life, successful aging, death acceptance, positive existential psychology, and meaning therapy.
Self Transcendence, Meaning in Life, and Virtue
The International Network on Personal Meaning (INPM) The International Network on Personal Meaning (INPM) is dedicated to advancing health, spirituality, peace and human fulfillment through high quality research, education and applied psychology with a focus on the universal human quest for meaning and purpose. Founded by Paul T. P. Wong in 1998 to expand the legacy and vision of Dr. Viktor Frankl, it is an international, multidisciplinary, academic society. The majority of its members are psychologists and counsellors, other professions represented include medicine, nursing, clergy, social work, education, and management.
Biennial International Meaning Conferences, theInternational Society for Existential Psychology and Psychotherapy and the International Journal of Existential Psychology & Psychotherapy all help advance research and communications about the positive psychology of meaning. In addition, the scholarship and practice of meaning-oriented counseling, management and education is accomplished through workshops, seminars, summer institutes, meaning conferences and the Existential Institute. Broad applications of a meaning-based knowledge is presented to the public through a website and Positive Living E-zine (see Additional Resources below).
In his presidential address to the most recent International Meaning Conference, Dr Wong summarized theoretical contributions, current thinking, and individual and societal benefits related to Self Transcendence (ST).
Emanating from the work of Viktor Frankl, Self-Transcendence represents an alternative way for personal growth, and is deemed essential for survival and flourishing. Here are some approaches Dr. Wong asks us to consider:
You need to lose yourself in order to find yourself.

Do not ask what you can get from life, but ask what you can give to. Change your mindset from being a taker to becoming a giver.

You must be willing to deny yourself in order to serve something greater than yourself. The pursuit of ST will liberate you from self-absorption and limits of the physical self.

Self -transcendence involves active engagement with what really matters in a purposeful way. The strongest motivation is the intrinsic one of becoming one's best in order to give one's best to the world.

Life has inherent meaning and there is potential meaning in every situation, no matter how absurd and undesirable, enabling us to reframe our suffering in a meaningful context. A meaning mindset can remain positive and hopeful even when circumstances appear bleak.
Frankl's perspective is central to Self-Transcendence: "The more one forgets himself—by giving himself to a cause to serve or another person to love—the more human he is and the more he actualizes himself. Self-actualization is possible only as a side-effect of self-transcendence (V. Frankl, 1984, p. 133)." The key to becoming one's best self is to assume the responsibility for his or her own well-being and future, to discover, develop and use one's gifts to serve others, and to do the right thing in each situation. Accepting responsibility for his or her life instead of blaming others for problems brings recovery. Accepting responsibility towards life and caring for others is a path to becoming a fully function human being.
Dr. Wong has translated Frankl's will to meaning into a testable psychological model and identified three levels of ST—the search for ultimate meaning, the pursuit of meaning in life as a whole, and discovery of situational meaning, and has developed a Self-Transcendence Measure to facilitate ST research.
Dr. Wong proposes that best way to clarify the concept of meaning in life is to move from the abstract conceptual level of philosophical, religious and psychological analysis to the concrete level of real people living in real world. He studies meaning in life with questions, asking to consider our goals and dreams; our interests, strengths and talents; the kind of person we want to be; our sense of choice and responsibility; our role in the world, how we value life, and our sense of whether we are able to make a unique contribution, our knowledge of purpose, and how we define what matters most in life.
Dr. Wong is one of almost 30 scholars on a 28-month project sponsored by a John Templeton Foundation grant at The University of Chicago. The Virtue, Happiness and Meaning of Life (VHML) group is an international team of researchers in philosophy, psychology and religious studies who have been engaged in collaborative, inter-disciplinary research on the concept of self-transcendent good as a framework for investigating fundamental questions about virtue, happiness, and meaning in life. Self-transcendence may be the missing link in current research, crucial to the spiritual dimension of human life.
Research in the humanities and social sciences suggest that individuals who feel they belong to something bigger and better than they are on their own—a family with a long history and the prospect of future generations, a spiritual practice, work on behalf of social justice—often feel happier and have better life outcomes than those who do not. Some scholars have labeled this sense of connection to a larger force "self-transcendence." To read more about this concept, click here.
VSML's innovative approach includes biannual cross-disciplinary working group meetings for the scholars involved in the project. This kind of collaboration between philosophers, religious thinkers and psychologists offers distinctive advantages, as it enables researchers in the different disciplines to share ideas and results, and shape the directions, character and and progress of the ongoing research.
The Human Quest for Meaning: Theories, Research, and Applications, 2nd edition
The first edition of The Human Quest for Meaning was a major publication on the empirical research of meaning in life and its vital role in well-being, resilience, and psychotherapy. The new edition continues that quest and seeks to answer two questions: What is the meaning of life? How do we explain what constitutes meaningful relationships, work, and living?
As the eminent scholars and practitioners who contributed to this second edition note, the answers to these questions are neither simple nor straightforward. While seeking to clarify subjective vs. objective meaning in 21 new and 7 revised chapters, the authors also address the differences in cultural context and identify 8 different sources of meaning, as well as at least 6 different stages in the process of the search for meaning. They also address different perspectives, to ensure that readers obtain the most thorough information possible. Mental health practitioners will find numerous meaning-centered interventions for facilitating healing and personal growth in their clients. The Human Quest for Meaning represents a bold new vision for the future of meaning-oriented research and applications.
REVIEWER ACCLAIM for the 2nd edition of The Human Quest for Meaning: Theories, Research, and Applications
"Paul Wong is the expert on the psychology of meaning, and this edited volume shows why. Within these chapters he has assembled a comprehensive, authoritative, and cutting-edge review of the topic. This book is not to be placed on the shelf and forgotten. It is an essential resource for both researchers and practitioners who want a deeper understanding of why meaning matters."-- Robert A. Emmons, University of California, USA, editor-in-chief, The Journal of Positive Psychology
"With absolute conviction, this is the most comprehensive, scholarly statement to date on the nature of meaning and purpose in life. There is no better example of the deep dialogue between science, philosophy, and practice than this classic work. Anybody who is interested in this topic should have a copy on their bookshelf." -- Todd B. Kashdan, George Mason University, Virginia, USA, author of Curious? Discover the Missing Ingredient to a Fulfilling Life and Designing Positive Psychology
"Meaning matters! That's the persuasive message of this evidence-based review of the roots and fruits of meaning. Anyone interested in the human quest for meaning need look no further than this synopsis of state-of-the-art scholarship." - David Myers, Hope College, Michigan, USA, author of The Pursuit of Happiness
"The human heart is a meaning-making organ. Living meaningfully with intention is a fulcrum that can counter the gravity of any predicament. In The Human Quest for Meaning a host of old pros provide the theory, research, and methods of meaning-centered practice."-- Jeffrey K. Zeig, The Milton H. Erickson Foundation, Arizona
ABOUT PAUL T.P. WONG, PhD, C.Psych
Dr. Paul T. P. Wong received his Ph.D. in Psychology from the University of Toronto in 1970. He has held professorial positions at various universities, including the University of Toronto, York University, and Trent University. As the Founding Director of the Graduate Program in Counseling Psychology at Trinity Western University (TWU), he established an accredited and widely recognized graduate program. In addition, he has served as the Division Chair of Psychology and Business Administration at Tyndale University College. Paul currently is Professor Emeritus at Trent University and Tyndale University College, and Adjunct Professor of Saybrook University. He was visiting scientist at the University of California at Los Angeles and the University of British Columbia, and has been invited to lecture at numerous universities and institutions in North America, Asia, and Europe. Paul is a Fellow at both the American and Canadian Psychological Associations.
Paul is an Honored Professor at the Moscow Institute of Psychoanalysis (2015) and an Accredited Honorary Lifetime Member of the International Association of Logotherapy and Existential Analysis at the Viktor Frankl Institute of Logotherapy in Vienna (2014), where he earlier received the Statue of Responsibility Award in 1999. In 2002, the Paul T. P. Wong Center for Research in Counseling Psychology was established by the Board of Governors at Trinity Western University to honor his contributions, and in 2004, he received the Distinguished Alumnus Award from Tyndale University College.
Paul is also a registered psychologist who originated Meaning-Centered Counseling and Therapy (MCCT), an integrative, existential, and positive approach to counseling, coaching, and psychotherapy. He was the Founding President of the International Network on Personal Meaning (INPM) and the International Society for Existential Psychology and Psychotherapy (ISEPP), which publishes the International Journal of Existential Psychology and Psychotherapy (IJEPP), for which he is the Editor-in-Chief. He also serves on the Editorial Board of the Journal of Humanistic Psychology. He was previously on editorial boards for PsychCRITIQUES, Stress Medicine, and the Canadian Journal of Behavioral Science, and has participated in similar roles for federal government agencies, including the National Institute of Mental Health (NIMH) in Washington, DC and the National Advisory Council on Aging for the Canadian Minister of Health in Ottawa, ON.
Paul has published extensively, with more than 120 scholarly journal articles, 60 invited chapters, and 7 books; many of his papers have been reprinted in anthologies. He is internationally known for his research on meaning-in-life, meaning therapy, successful aging, death acceptance, and existential positive psychology (EPP)-also known as the second wave of positive psychology (PP2.0). His major publications are the two editions of The Human Quest for Meaning: A Handbook of Psychological Research and Clinical Applications (with P. S. Fry) (1998) and The Human Quest for Meaning: Theories, Research, and Applications (2012), as well as The Handbook of Multicultural Perspectives on Stress and Coping (2006). With more than 8,000 citations (according to scholar.google.com), Paul is one of the few psychologists who have been cited by journals and textbooks in diverse areas, ranging from animal learning to social cognition, stress and coping to positive aging and dying, and cross-cultural psychology to meaning research.
Apart from his academic pursuits, Paul serves as a Clinical Psychologist and is an ordained pastor in Ontario. Both he and his wife maintain private practices at the Meaning-Centered Counseling Institute, Inc. (MCCI), and offer professional training and supervision to those interested in meaning-centered counseling and therapy (MCCT). The meaning-centered approach is designed to repair what is broken as well as bring out what is best in people. He has applied this approach to developing positive leadership and management as well. Paul currently devotes most of his time to the International Network on Personal Meaning, writing, and his private practice. His autobiography is being published in weekly installments, which can be found here.
Paul was the Founding Pastor of the Chinese Gospel Church in Toronto, as well as the founder of the Peterborough Chinese Christian Fellowship. He has spent more than three decades ministering to refugees, foreign students, and new immigrants, has contributed many articles to Christian publications, and is a speaker at pastors' conferences.
Numerous academic honors and lifetime awards have come to Paul from around the world. Most recently, he was the recipient of the Carl Rogers Award from Division 32 of the American Psychological Association for his "outstanding contribution to the theory and practice of humanistic psychology." In 2008, the Ta-Kuan Chou Foundation presented him with the 12 th Global Love of Life Medal for his contributions to suffering people through his writings, teachings, and personal example of being a courageous cancer survivor, and in 2013, he received the Lifetime Achievement Award in Life Education from the National Taipei University of Nursing and Health. He also received a Lifetime Achievement Award from the INPM in Toronto in 2008. The VanCity (Vancouver) Cultural Harmony Award was presented to him by the Society for Community Development in 1997.
Paul serves as a consultant to and has been interviewed by major TV and radio stations, such as ABC, BBC, CBC, CNN,Global News, and CTV News, on a variety of psychological issues, such as the Stockholm Syndrome, PTSD and post-traumatic growth, transformative grieving, and positive psychology. As well, he has been consulted and interviewed by major newspapers, including the New York Times, the Financial Post, the National Post, the Toronto Star, the Vancouver Sun, and Peterborough Examiners. He has been cited by more than 6,000 websites internationally
Paul is happily married to Dr. Lilian C. J. Wong, Ph.D., a counseling psychologist and practicing psychotherapist at the Meaning-Centered Counselling Institute who has contributed to Paul's published literature. Their older son, Austin, is the director of business and legal affairs at DHX Media. Their younger son, Wesley, is an assistant professor at Harvard Medical School, associate faculty at Wyss Institute for Biologically Inspired Engineering at Harvard University, and a principal investigator at Boston Children's Hospital.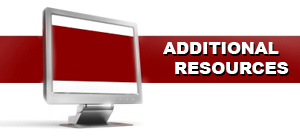 Paul's Websites:
www.drpaulwong.com,
www.meaning.ca
Important Books on Meaning and Positive Psychology
(1) The Human Quest for Meaning
(2) Second Wave Positive Psychology: Embracing the Dark Side of Life (by Itai Ivtzan, Tim Lomas, Kate Hefferon, and Piers Worth)
Best summary article of Paul's thoughts on meaning.
Summary of Paul's thoughts and research on Self-Transcendence
Paul's involvement in the Virtue, Happiness, and the Meaning of Life project, funded by the John Templeton Foundation
2015 December Meeting abstract of research topics
2016 June Meeting paper: Self Transcendence as the path to Virtue, Happiness and Meaning
Meaningful Living MeetUp groups to improve community mental health, with more information here, and here.
VIDEO
Paul's address at Second Wave Positive Psychology Conference, May 2015 , 45+ minutes on why Positive Psychology 2.0 is necessary and its anticipated effects
Paul is included in an interview with the Positive Psychology People
ARTICLES