ABOUT HAPPY TOGETHER
In fairy tales, lasting love just happens. But in real life, Happy Together argues healthy habits are what build happiness over the long haul. Happy Together: Using the Science of Positive Psychology to Build Love that Lasts, written by positive psychology experts and husband-and-wife team Suzann Pileggi Pawelski and James O. Pawelski, is the first book using the principles of positive psychology to create thriving romantic relationships. Combining extensive scientific research and real-life examples, this book is intended to help you find and feed the good in yourself and your partner. It aims to help you learn to develop key habits for building and sustaining long-term love by:
• Promoting a healthy passion
• Prioritizing positive emotions
• Mindfully savoring experiences together
• Seeking out strengths in each other

Includes easy-to-follow methods and exercises to help you learn to strengthen your partnership, whether you're looking to start a relationship off on the right foot, weather difficult times, reignite passion, or transform a good marriage into a great one.
ABOUT SUZANN PILEGGI PAWSELSKI, MAPP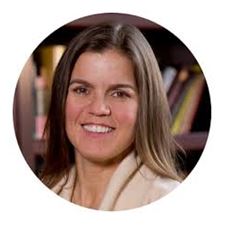 Suzann ("Suzie") Pileggi Pawelski has a Master of Applied Positive Psychology degree from the University of Pennsylvania. She is a freelance writer and well-being consultant specializing in the science of happiness and its effects on relationships and health. Her 2010 Scientific American Mind cover story, "The Happy Couple," was the catalyst for this book. Suzie writes the "Science of Well-being" column for Live Happy, where she is also a contributing editor. She has given "Romance and Research" (TM) workshops around the world with her husband James. Previously, she directed award-winning media relations campaigns for Fortune 500 clients, worked in publicity at Radio City Music Hall and was an associate producer for HBO Downtown Productions and The Joan Rivers Show.
ABOUT JAMES PAWELSKI, PhD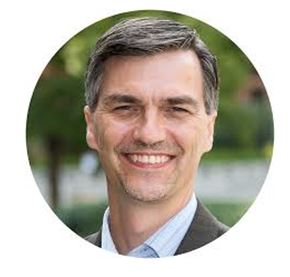 James Pawelski, PhD, is Professor of Practice and Director of Education in the Positive Psychology Center at the University of Pennsylvania where he co-founded the Master of Applied Positive Psychology Program with Martin Seligman. The Founding Executive Director of IPPA, he is currently leading a three-year, multi-million-dollar grant investigating connections between the science of well-being and the arts and humanities. An international keynote speaker, he has presented in more than 20 countries on 6 continents, including "Romance and Research" (TM) workshops with his wife Suzie. He is frequently featured in the media, including the New York Times, U.S. News and World Report, Philadelphia Inquirer, and The Today Show.
WHAT PEOPLE ARE SAYING ABOUT HAPPY TOGETHER
"An authoritative, engaging guide to being happy together! Filled with personal stories, practical recommendations, and scientific research from positive psychology!"--Angela Duckworth, New York Times bestselling author of Grit, Founder and CEO of Character Lab, and Christopher H. Browne Distinguished Professor of Psychology at the University of Pennsylvania

"Suzie Pileggi Pawelski and James Pawelski provide practical, evidence-based advice about how each of us can make the most out of our romantic relationships. Intimate relationships can be the source of lasting joy or excruciating heartache depending on how they're managed. Happy Together is the definitive guidebook on how to navigate this most important aspect of our lives. I wish I would've had this book 20 years ago. Read it… you can thank me later."--Larry King, Peabody award-winning television and radio host

"Happy Together is one of the most powerful books on relationships I have ever read. Loaded with ideas and research, this book unlocks the keys to building a healthy relationship that will strengthen both partners and create more well-being for many others in the process!"--Tom Rath, #1 New York Times bestselling author of StrengthsFinder 2.0 and Are You Fully Charged
"Suzie and James beautifully weave ancient wisdom with modern research, personal stories with universal truths, the art of love with the science of love. Relationships are potentially the number one predictor of happiness. This book can help you to realize--to make real--this potential. Read it, together or alone, read it now."--Tal Ben-Shahar, New York Times bestselling author of Happier and Being Happy
"Falling in love is easy. Falling in love with the right person is harder. And staying in love is harder still. But it's possible. In their clear, engaging, and thoughtful book, Suzie and James Pawelski combine the wisdom of Aristotle with the empirical research of modern psychology to show us how. Combining poignant anecdotes (including many tales from their own relationship), research findings, and lots of very practical advice, in Happy Together, the Pawelskis provide both a "how to" and a "why to" guide that will help people nurture and sustain lasting loving relationships. It takes work to stay in love, but it's worth the effort, and Happy Together is a luminous roadmap for that effort."--Barry Schwartz, bestselling author of The Paradox of Choice, Why We Work, and Practical Wisdom with Kenneth Sharpe
"Reading Happy Together is like a visit to a romantic relationship gym. The book is a beautifully written guide on how to use the principles of positive psychology to develop and to enhance intimate relationships. The authors, both positive psychology experts, also frankly share their own marital experiences to show, rather than tell, couples how to grow together. This book will make an imaginative gift to any couple planning on making a life together or wishing to enhance an already established relationship."--George E. Vaillant M.D., Professor of Psychiatry at Harvard Medical School and author of Triumphs of Experience

"If your marriage occasionally disappoints you or is not quite up to your expectations, the Pawelskis bring advice from the field of positive psychology to help you enrich your relationship. Recognizing the strengths of both partners, savoring and gratitude, and knowing that love is an action verb are highly related to the most rewarding partnerships. The authors offer both an excellent description of how to improve one's relationships, and also exercises to practice these activities."--Ed Diener, leading positive psychology researcher and Gallup senior scientist

"Wishing for your happily-ever-after is never enough. Thankfully, science can step in to offer real hope. Happy Together is an accessible guide that can help any couple cultivate positive emotions rather than just wish and wait for them. Take it to heart and use the science of well-being to create a lifetime of happiness together."--Barbara Fredrickson, Ph.D., author of Love 2.0 and Positivity

"In this groundbreaking book, Suzie and James Pawelski explore the how of being happy together. Based on scientific research, framed by ancient wisdom, informed by their own insights and experience, and presented in a clear and engaging style, their book is a practical and powerful guide to building love that lasts."--Sonja Lyubomirsky, Professor of Psychology, University of California, Riverside, and author of The How of Happiness and The Myths of Happiness

"This superb book, by one of the most popular couples in positive psychology, meshes strong science with clear applications and sound exercises. It is a must read for all of us who want to better understand our romantic relationship and how best to improve it."--Robert J. Vallerand, Ph.D., author of The Psychology of Passion, Canada Research Chair on Motivational Processes and Optimal Functioning and Professor of Social Psychology, Université du Québec à Montréal
"Happy Together, the first book to apply the science of positive psychology to romantic relationships, is a true gem. The message given to us by husband and wife team, Suzie Pileggi Pawelski and James Pawelski, is that keeping love alive requires effort. The good news is that the type of effort they suggest we put in happens to be a naturally enjoyable kind of effort. Suzie and James show us how playing to our strengths, expressing gratitude and savoring-all fun things to do in their own right-help to build passion and deep love with our partners. This book will enrich and enliven the relationship you have with that someone special." --Lea Waters, Ph.D., author of The Strength Switch, President, International Positive Psychology Association, Gerry Higgins Chair of Positive Psychology, University of Melbourne