BEN'S INTERVIEW WITH GABRIELE OETTINGEN, PhD
On January 23, 2015, we had a Q&A Interview with a leading expert on goal attainment and mental contrasting and author of the new book, Rethinking Positive Thinking: Inside the New Science of Motivation, psychologist Gabriele Oettingen, PhD.
TO RECEIVE THE RECORDING, submit your name and email address here:
You'll also receive a complimentary subscription to our monthly email newsletter,
The eMentorCoach News. You can unsubscribe at any time.
Your privacy and email address are safe with us.

ABOUT RETHINKING POSITIVE THINKING: Inside the New Science of Motivation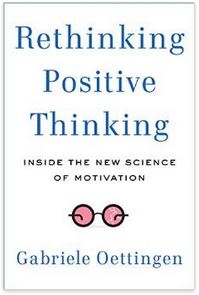 "The solution isn't to do away with dreaming and positive thinking. Rather, it's making the most of our fantasies by brushing them up against the very thing most of us are taught to ignore or diminish: the obstacles that stand in our way."
So often in our day-to-day lives we're inundated with advice to "think positively." From pop music to political speeches to commercials, the general message is the same: look on the bright side, be optimistic in the face of adversity, and focus on your dreams. And whether we're trying to motivate ourselves to lose weight, snag a promotion at work, or run a marathon, we're told time and time again that focusing on fulfilling our wishes will make them come true.
Gabriele Oettingen draws on more than twenty years of research in the science of human motivation to reveal why the conventional wisdom falls short. The obstacles that we think prevent us from realizing our deepest wishes can actually lead to their fulfillment. Starry-eyed dreaming isn't all it's cracked up to be, and as it turns out, dreamers are not often "doers" because they have already visualized their dreams as accomplished. Positive thinking is not a bad thing, but it's not enough to motivate action for intermediate goals, especially when the going gets tough.
While optimism can help us alleviate immediate suffering and persevere in challenging times, merely dreaming about the future actually makes people more frustrated and unhappy over the long term and less likely to achieve their goals. We do gain pleasure from immersing ourselves in positive fantasy, yes, but this allows us to feel good and fulfill our wishes virtually, thereby sapping our energy to perform the hard work of meeting challenges and achieving goals in real life. Positive thinking alone can stall motivation to keep working on goals.
So what else is needed? An internal motivation system can be best engaged by contemplating both a desired future as well as all the obstacles that stand in the way. Based on her groundbreaking research and large-scale scientific studies, Oettingen introduces this new way to visualize future goals and wishes as "mental contrasting." It combines focusing on our dreams with visualizing the obstacles that stand in our way. By experiencing our dreams in our minds and facing reality we can address our fears, make concrete plans, and gain energy to take action. She also recognizes the power of setting up implementation intentions, or "if-then" plans, to cue specific action steps to overcome the identified obstacles.
In Rethinking Positive Thinking, Oettingen applies mental contrasting to three key areas of personal change-- becoming healthier, nurturing personal and professional relationships, and performing better at work. She introduces readers to the key phases of mental contrasting using a proven four-step process called WOOP--Wish, Outcome, Obstacle, Plan--and offers advice and exercises on how to best apply this method to daily life. Through mental contrasting, people in Oettingen's studies have become significantly more motivated to quit smoking, lose weight, get better grades, sustain fulfilling relationships, and negotiate more effectively in business situations. Whether you are unhappy and struggling with serious problems or you just want to improve, discover, and explore new opportunities, this book will deepen your ideas about human motivation and help you boldly chart and take action on a new path ahead.
EARLY ACCLAIM for GABRIELE'S RETHINKING POSITIVE THINKING
"Gabriele Oettingen, one of the world's leading experts on the psychology of motivation, presents a forceful, scientifically based challenge to the "power of positive thinking." This eminently practical book is a much needed and welcome corrective." — Laurence Steinberg, Distinguished Professor of Psychology, Temple University, and author of Age of Opportunity: Lessons from the New Science of Adolescence
"This book is a wise delight. Some kinds of positive thinking are beneficial, other kinds are downright dangerous, and Gabriele Oettingen has spent her scientific career figuring out which are which. The fruits of her labor are deep, plentiful, and yours for the taking." — Daniel Gilbert, Edgar Pierce Professor of Psychology, Harvard University, and author of Stumbling on Happiness
"How do you get from dreaming to doing? This exciting and important book shows you how to turn your dreams into reality. You'll be surprised at how thoroughly it overturns conventional wisdom." — Carol S. Dweck, Lewis & Virginia Eaton Professor of Psychology, Stanford University, and author of Mindset
"I was once asked by educators to identify the single most effective intervention for improving self-control. Every scientist I spoke to referred me to the work summarized here—masterfully and with incomparable insight and warmth. Read this brilliant book and then go out and do what Gabriele Oettingen recommends. It will change the way you think about making your dreams come true." — Angela Duckworth, Associate Professor of Psychology, University of Pennsylvania, and 2013 MacArthur Fellow
"Want to quit smoking, lose weight, get better grades, sustain healthier relationships, or negotiate effectively? Then this easy-to-read book, based on twenty-plus years of empirical research, is for you. Setting a goal, visualizing the obstacles, and then charting a path sounds so straightforward—but guess what? It works!" — Gary Latham, Secretary of State Professor of Organizational Effectiveness at the Rotman School of Management, University of Toronto
"Gabriele Oettingen approaches the subject of positive thinking with a scientist's passionate curiosity. She is open to anything she might find and truly seeks to discover what works—and what doesn't. What she found will surprise you, as it did me, and will make you eager to try her methods." — Florian Henckel von Donnersmarck, writer, director (The Lives of Others; The Tourist), and winner of Academy Award for Best Foreign Language Film.
"Every day of our lives, our mind diverts into private thoughts — wishful dreams of our future, regrets and ruminations over what went wrong yesterday, nervous anticipation about tomorrow. Gabriele Oettingen's book is the single best guide to the power and consequence of these private thoughts. It will teach you nothing less than how to think better." — Po Bronson, coauthor of Nurtureshock and Top Dog
Gabriele Oettingen, PhD, is a Professor of Psychology at New York University and the University of Hamburg. She is the author of over 100 articles and chapters on goal setting, goal engagement and commitment, self-regulatory processes that affect commitment and disengagement, thinking about the future, and the control of cognition, emotion, and behavior. She was educated in Germany and received her PhD from the Ludwig Maximilian Universitat in Munich and the Max-Planck-Institute for Behavioral Physiology in Seewiesen, Germany.
Gabriele has extensively documented the limitations of relying primarily on positive thinking for goal setting, motivation, and achievement. Over the last 20 years, she has developed, refined and tested strategies involving a more complex process called Mental Contrasting that consistently demonstrates more successful progress towards and attainment of everyday and long-term goals. When desired goals or fantasies are paired with realistic appraisals of perceived obstacles that might interfere with achieving them, there is more likelihood for energetic, active planning to overcome the hurdles. Gabriele's research suggests that Mental Contrasting can be especially effective when chances of success are perceived to be high, and can also help people disengage from their goals and replace them if they have little confidence that they can achieve them.
Gabriele's research has been published in professional journals for social, personality, developmental and educational psychology, in health and clinical psychology, in neuropsychological and medical journals and in popular media. Her findings contribute to the burgeoning literature on life style change, coping mechanisms and managing stress, and businesses and institutions have become increasingly interested in the application of her research.
Gabriele's first trade book, Rethinking Positive Thinking: Inside the New Science of Motivation, was published in October, 2014 by Current, an imprint of Penguin Random House. She has developed a WOOP website and designed an app built around her research findings, so that the highly successful WOOP inquiry process can be applied to goal setting, planning, and attainment within educational, institutional, and business settings as well as personal life.
Gabriele lives and works in New York City and in Hamburg, Germany. She credits her husband, Peter, and her two sons, Anton and Jakob, with supporting her "offbeat" ideas about effects of optimism on goal attainment and the development of more effective alternative approaches now substantiated through research.
Gabriele illustrates her WOOP strategy: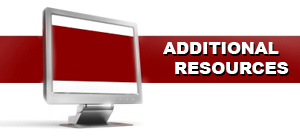 Gabriele's website at New York University, with research summaries, publications, contact information.
The case against positive thinking, transcript of an interview, in The Wall Street Journal, November 2014
Optimism can make you unhappy, a 17-minute interview on New York's WNYC, November, 2014
Optimism is the enemy of action, transcript of an interview, in The Atlantic, October 2014
Rethinking positive thinking, a 50-minute audio interview on Wisconsin Public Radio's Kate Dunn show, October 2014
Why dreaming about the future makes you less likely to achieve your goals, in Fast Company, October, 2014
Time to give negative thinking its due, in Psychology Today, October, 2014
Rethinking Positive Thinking: the WOOP process, video from Digital Life Design Conference, July 2014 (12.5 mins)
Rose-colored words, but grey outcomes, in The New York Times, March 2014
The powerlessness of positive thinking, in The New Yorker, February, 2014
Demystifying the positive thinking trap, video from Digital Life Design Conference, February, 2013 (6 mins)
Future thought and behavior change, Gabriele's 2012 review article
The pitfalls of positive thinking -how rose-colored spectacles can interfere with your goals, in August, 2011 Scientific American
Lost in Fantasy, Gabriele's work described in "The Week in Ideas" for June, 2011 Wall Street Journal
Why imagining success can make you fail, featured in June, 2011 Washington Post article
Seven ways to kill your future without knowing it, from November, 2011 Inside Business
How to commit to a goal, using mental contrasting for a reality check, in January, 2011 Psy Blog