BEN'S INTERVIEW WITH DAVID G. MYERS, PhD
On August 1, 2014, we had a Q&A Interview with David G. Myers, PhD, social psychologist, legendary researcher in positive psychology and happiness, internationally-known author of 17 books, and Professor of Psychology at Michigan's Hope College.
TO RECEIVE THE RECORDING, submit your name and email address here:
You'll also receive a complimentary subscription to our monthly email newsletter,
The eMentorCoach News. You can unsubscribe at any time.
Your privacy and email address are safe with us.

THE PURSUIT of HAPPINESS: ABOUT DAVID MYERS' WORK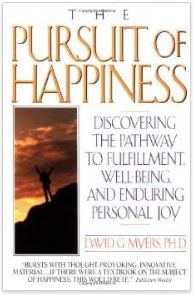 Above all, social psychologist Dr. David Myers integrates and communicates psychological science both to college students and to the general public. Four years before Martin Seligman, in his 1998 Presidential Address to the American Psychological Association, called for a science that includes a focus on Positive Psychology, David had authored The Pursuit of Happiness: Discovering the Pathway to Fulfillment , Well-Being, and Enduring Personal Joy, the first of the modern trade books which integrated scientific findings on happiness and their application to daily life. Inspired by the work of Ed Diener, Marty Seligman and others, the book that Dave labeled "an interim report on a fledgling science" led to more than 600 media interviews and invited lectures.
In one of these interviews (an ABC one hour special on "the Mystery of Happiness") Dave asked the host whether he was a happy person. When the host admitted he was not, the program turned into a case example of what factors do and don't mark happy lives. Dave was pleased that the program was broadcast numerous times afterward, to an ever-expanding audience of people interested in how to achieve well-being and a more fulfilling sense of happiness.
Though first published in 1992, the science and wisdom collected in The Pursuit of Happiness is still relevant today. Included are explorations of well-being, research findings on wealth and well-being, traits and behaviors of happy people, and such factors as work, play, faith, cultural and thinking patterns, an active and satisfied mind that is sometimes in flow, purpose, and our relationships--many now established as critically important in developing and sustaining happiness. Numerous suggestions for developing and maintaining happiness that are derived from the psychological science available when The Pursuit of Happiness was written are still useful today in coaching, therapy, and personal life.
With a long-term residence on the faculty of a liberal-arts college where integration of disciplines is highly prized, Dave has written numerous, broad-ranging books and articles exploring the interface of psychological science and religion, religious engagement and well-being, faith and spirituality, and psychological issues informing politics and group conflict. Bringing in the accumulated wisdom from his career in social psychology, he has also been a writer and vocal advocate for important social issues and causes, such as income inequality, gay marriage, political divisiveness, and hearing loss.
ABOUT DAVID MYERS, PhD
David G. Myers, PhD, received his B.A. in Chemistry from Whitworth College in1964, and then went on to the University of Iowa for graduate work in psychology, completing his MA in Social Psychology in 1966 and his PhD in 1967. That same year, he migrated to Hope College in Holland, Michigan, where he has remained as a faculty member for almost 50 years, influencing countless college students in many dozens of Introductory Psychology courses. He is a full Professor, winning awards for his outstanding teaching from the College and the American Psychological Association.
Besides The Pursuit of Happiness, and other books communicating psychological findings to general audiences, Dave (with support from a valued editorial team) is the author of multiple best-selling psychology textbooks that are used around the world, now in their 2nd through 12th editions (some with dozens of additional versions). Over the years, these have used with great success in college, university, and high school AP courses, reaching millions of students. In contrast to many textbooks, content is presented in a user-friendly, even entertaining and interactive manner, integrating research and practical application. Furthermore, positive psychology and happiness research is included, with recommendations for increasing well-being. The texts have been translated into 12 languages and have led to speaking engagements across the world, taking him to Russia, China, and Africa.
Dave's scientific writings, supported by National Science Foundation grants and fellowships, have appeared in three dozen academic periodicals, including Science, the American Scientist, the American Psychologist, and Psychological Science. Always focused on communicating psychological findings to the general public so that others will benefit from applying scientific knowledge, Dave has digested such research for articles in four dozen magazines, from Scientific American to Christian Century. Additionally, he has recently created a blog with more recent postings on new findings, everyday applications, and observations on all things psychology.
Dave's research and writings have been recognized by the Gordon Allport Prize, by a 2010 "honored scientist" award from the Federation of Associations in the Brain and Behavioral Sciences, by a 2010 Award for Distinguished Service on Behalf of Personality-Social Psychology, by a 2013 Presidential Citation from APA, Division 2, and by three dozen honorary doctorates.
Dave has a personal story of hearing loss, and has been a long-time advocate for integrating technological advances into remedial efforts for this "great indivisible disability." Through dozens of articles, presentations, grants from his family foundation, and more than 10,000 emails, he has created awareness and community support for enabling hearing aids and cochlear implants to serve as wireless speakers. In recognition of his efforts to transform the way America provides assistive listening for people with hearing loss (see hearingloop.org), Dave received "the 2011 American Academy of Audiology Presidential Award," the Walter T. Ridder Award from the Hearing Loss Association of America, and Oticon's 2013 hearing Advocacy Award. In 2013 he was appointed to represent Americans with hearing loss on the Advisory Council of the National Institute on Deafness and Other Communications Disorders.
Dave is a Seattle native, an all-weather bicyclist, and an avid noontime basketball player and fan of his college's b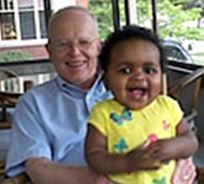 asketball teams. He chaired his city's Human Relations Commission, helped found a thriving assistance center for families in poverty, and has spoken to hundreds of college and community groups about social causes and issues close to his heart.
Dave and his wife Carol married while undergraduates at Whitworth College and are parents of three adult children, sons Peter and Andrew, and a daughter, Laura, and one grandchild, Allie (with her grandfather in accompanying photo). Carol is the creator of a world class website offering information and resources related to the real Santa Claus, St. Nicholas (aka Saint Nicholas).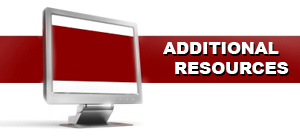 Video covering Dave's career contributions and life purpose , 6 minutes
Dave's articles on happiness , see especially The Secret to Happiness
Brief annotations and amazon links for Dave's books
Audio clips from David's books
PDF of Interview with Dave in Journal of Psychological Inquiry
Selected resources about Dave's work in the popular media:
Politics and international affairs issues
The Psychology of the Sunni-Shia Divide , Politico, July 2014
Advocating marriage equality, Perspectives, 2012.
Anti-gay marriage amendments, 2004 Holland Sentinel
Bridging the gay-evangelical divide, Wall Street Journal, 2009
Why we care who wins, Los Angeles Times, 2008
President Bush's intuition, and our own, Los Angeles Times, 2006
The Blue-Red divide, PDF from Presidential Symposium for 2006 Society of Personality and Social Psychology
Cognitive dissonance and the Iraq war, Los Angeles Times, 2004
Religion, Spirituality and Psychology
Radio interview (59 minutes) with Dave on text authoring, psychological science, and psychology and religion, PsychTalk, 2013
Video interview (about 10 minutes) with Dave on psychological science and faith
Book Chapter on Psychological science and spiritual pursuits
National secularity, individual religiosity, and human flourishing Perspectives, 2009
Hearing Loss
Essays that explain Dave's advocacy for "hearing aid compatible assistive listening" for fellow hard of hearing Americans in Hearing Health (PDF, 2007), Hearing Review (2005), and Saturday Evening Post (PDF, 2005)