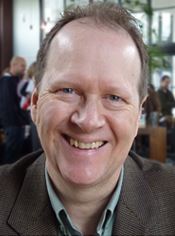 BEN'S INTERVIEW WITH ROBERT MIDDLETON
On July1, 2016, we had a Q&A Interview with Robert Middleton, marketing expert and speaker, best-selling internet author and designer, and founder of Action Plan Marketing.
TO RECEIVE THE RECORDING, submit your name and email address here:
You'll also receive a complimentary subscription to the eMC News,
our monthly enewsletter, and can opt out at any time.
Your privacy and email address are safe with us.
Robert Middleton on Authentic Marketing (2 mins)
ABOUT ROBERT MIDDLETON'S WORK:
Helping Independent Professionals Get their Marketing Unstuck and into Action

Most coaches want to contribute, to make a difference in their clients' lives. That's usually a reason they start a coaching business in the first place. They find short-term, low-paying practice clients while they're completing training.
But many coaches aren't sure how to approach and sustain marketing, don't want to be seen as "selling" their services, and get discouraged about attracting any clients—much less ones that feel like a good fit.
The voices of our inner critic become louder, confirming the apparent truth: "I'm not good enough to make the money that would allow me to quit my 'day job.'" Fears and a sense of failure creep in, becoming an obstacle to moving forward. Without a structure or strategies for building the business, the referral sources dry up, the networking seems artificial and unproductive, and there is no clear avenue to a thriving business. Marketing becomes a struggle.
But there's a way out.
Interested in assessing how well your own marketing is working for you? You can do it easily and quickly with Middleton's Marketing Scorecard, which addresses your understanding of the process or "rules" of marketing; your marketing mindset; your message and how it fits with your target population; your marketing materials, strategies and plans; and how you approach client interactions to obtain business.
Robert Middleton has spent years developing materials to help Independent Professionals get unstuck and master marketing strategies that work to build, sustain, and enlarge their businesses. He realized that client interactions are all about building trust through authenticity. Rather than describing what coaching is to a client, the interaction is focused on the client, with 5 key questions to ask:
1) what are your goals
2) what's working,
3) what's getting in the way,
4) what would it feel like if you didn't have those obstacles,
5) how I can do something about them.
With important questions like these, a conversation with potential client takes a different turn—it's not about selling, or manipulating, but about building trust and offering a high quality service.
Using a marketing language where you are attuned to someone else's needs is the secret to human communication. At the same time, it is a marketing strategy for building trust and moving people closer to a decision to do business with you. You will feel like your marketing is a contribution to people rather than something you're selling to them. When you turn your attention to making a contribution, then marketing becomes easier. You don't have to focus on selling your services, but communicating the value you offer. It's a big shift in perception.
The Marketing Plan Workbook for Independent Professionals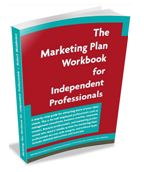 Robert Middleton has created this step-by-step guide for attracting more of your ideal clients. This manual is for self-employed Independent Professionals, such as management consultants, business coaches, corporate trainers, financial professionals, and marketing professionals who need a complete marketing strategy—a reliable system for marketing their professional services with integrity and without hype.
Robert has given away over 150,000 copies of this workbook to Independent Professionals since it was first published in 1997. To obtain your own copy, click here. You'll also receive a complimentary subscription to his email newsletter, More Clients.
ABOUT ROBERT MIDDLETON
Robert is a marketing consultant, coach, trainer, writer and designer. For 30 years, as the owner of Action Plan Marketing, Robert has helped thousands of Independent Professionals learn the art of marketing without hype, using his simple and effective systems for attracting more clients
He is the author of the online bestseller, the InfoGuru Marketing Manual and the WebSite Toolkit. He's been publishing the More Clients e-zine (an email newsletter) since 1997, with a readership of over 35,000.
Over the years, Robert has used a variety of modes to reach and teach clients how to successfully grow their businesses. After publishing the first, 2000 edition of what has now become the Marketing Plan Workbook for Independent Professionals, he went on to offer virtual workshops by teleconference; these were hands-on, step-by-step Marketing Action Groups.
After ten years of intensively working with groups, he is now focused on working with self-employed clients in one-on-one Marketing Mastery Sessions and his online interactive More Client Club. Robert considers his Action Plan Marketing to be "always a work in progress," with new programs, interviews, marketing samples, resources, and workshops slated for addition to his core marketing program.
Robert's concept of Marketing Ball was developed in 2002 and has been employed in workshops, teleclasses, group programs and individual consultations. Using the metaphor of a ball game to outline the process of marketing, Robert presents steps that must be taken to arrive at first base, second base, third, and finally home.
Robert has been self-employed most of his adult life. Helping people market their businesses didn't come as an academic calling, but emerged as a survival strategy for his own business. However, his own marketing didn't start smoothly.
When he tried to market and sell himself 30 years ago, he thought he was "terrible at it" and felt he really had "no clue." If people asked what he did, he replied that he was a "a small business consultant. He felt it took him a very long time to learn how to convey what that description actually meant and to use the language of marketing that would attract clients.
The upside of Robert's long learning curve is that he feels he has personally experienced every single obstacle, frustration and struggle his clients have experienced, giving him great empathy for what they are going through. By 1984, he started to teach what he'd learned to small businesses to help them survive as well.
His key principles? It helps that he values and presents with authenticity and sincerity, important qualities in building trust. Using practical strategies and tactics and "practicing what he preaches" has brought him all the business he can handle. He feels his success is dependent not only on marketing ability. but also breaking through his self-imposed limitations, beliefs, fears, and mindsets. He has been using and teaching his 'Unstuck Process' (based on the work of Byron Katie), since 2003.
Robert's work on Mindsets--helping others move 'beyond stuck'--has also been influenced by his studies of personal growth, transformation, spirituality and non-duality, since he was 18. From 1974 to 1978, he lived in a community studying the work of G.I. Grudjieff. From 1979 to the early nineties he participated in EST and the Landmark Forum. Since 1995, Robert has studied the work of many spiritual teachers including Yogananda, Rupert Spira, Scoll Kiloby, and Arjuna Ardagh and has integrated his learning into his work with clients who wish to get past limiting beliefs and open the door to more authentic expression, enthusiasm, and creativity.
Robert continues to expand the limits of his knowledge and abilities by voraciously reading business, marketing, and selling books and attending leading edge marketing seminars and workshops, including Jay Abraham's 2-year "Ultimate Live Marketing Research Laboratory." He is on the faculty of Ken McCarthy's "System Seminar" on Internet marketing.
Robert lives with his wife, Saroj, in the Santa Cruz Mountains of California in a redwood forest. From his home, can look out at the river running through his backyard. The videos listed in the Resources section below show him against the backdrop of this amazing scenery.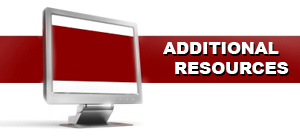 Robert's Action Plan Marketing Website
The More Clients Blog--new and past issues of the More Clients e-zine and other blog posts
Free Materials on Marketing:
Best summary article on Robert's thoughts on marketing