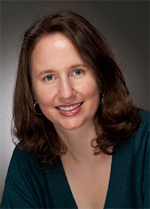 What People Say About Heidi. In the summer of 2011, Heidi taught an extraordinary MentorCoach Master Class: Becoming an Artist with Goals. Students loved it. One of our senior faculty members said it was the best MentorCoach class she'd ever taken. Heidi has a brilliant and deep understanding of the research and practice in motivation research and goal attainment. She knows all the key researchers in the field. She's a superb lecturer. And she stayed highly involved with the class. Even now, more than six months since the class ended, Heidi is still active on the continuing class list serv.
Here are a few sample comments about Heidi's teaching:
This class was transformational for me. The cutting-edge information provided made a positive difference in my life and that of my clients from the start. Heidi was organized, articulate, charming, and engaging -- it was a joy to have her as an instructor. She made time for questions and was so generous & dedicated, she would answer questions she didn't get to in emails between classes. This was one of the best classes I've ever taken. The information could not be more applicable to coaching, the references were plentiful and impeccable, and it all was delivered - orally and in the PowerPoints - in an accessible, yet compelling way. I have recommended her book countless times to clients, colleagues, and loved ones and can't wait for her new class.
Kathryn Burnett, ACC, CMC, LSW
Mishawaka, IN


Dr. Heidi Grant Halvorson's five-star class provided two things every positive psychology coach really needs: a toolbox overflowing with user-friendly strategies and solid research to back them up. My clients grabbed on to "if-then planning" to identify behavioral change triggers and found "mental contrasting" helpful in charting realistic goal paths, energized by immediate forward movement. My own stalled international move was kick-started by using "prevention motivation" thinking, as I posted what I'd lose if I did not get packed and on that plane! In short, Heidi articulated what we and our clients must do to succeed. Moreover, her extraordinary intellect and insight come tinged with a warmth, playfulness, and responsiveness that fostered a vibrant community of learners. Continuing education for coaches does not get any better than a class from Heidi.
Dr. Gayle Scroggs, PCC
Argentina and Metro-Washington DC
<<Back to the class information page

Upbeat and energizing Heidi Halvorson, the goal-setting and attaining guru, set the gold standard for MCP classes. Her incredible accessibility and back-channeling answers to ALL our questions was amazing, especially in light of her own book deadline. She provided us as much learning after class as during class. In Heidi's class, "Becoming an Artist with Goals", she painted with vivid, clear colors as she clearly explained why specific goal strategies work or don't work. My coaching clients benefited from my learning after her very first class. Heidi's exact and lucid descriptions of Promotion Goals and Prevention Goals was worth the price of the class. After a few learning-packed and comprehensive classes, our whetted appetites wanted more. Many of us beseeched Heidi to offer another class. Lucky us, now she has! Bet this will be a double dip of dynamic goal mastery learning fun.
Judy Krings, Ph.D., PCC
Manitowoc, WI and Puerto Vallarta, Mexico


Heidi Grant Halvorsen's last class on Goals made a huge difference in how I work with my business and executive clients. Concepts such as "what thinking versus why thinking" and how using those concepts to achieve different kinds of goals has helped my clients to create plans that work for them. I can't wait for the next class!
Kevyn Malloy, Ph.D., PCC,
Director of Learning, MentorCoach
Washington Crossing, PA and Andover VT
<<Back to the class information page


I thoroughly enjoyed Heidi's last class because she addressed different strategies for goal setting for clients that were more optimistic versus pessimistic. This has been very helpful to me in my coaching practice since, as an optimist I did not understand both the different type of goals and different strategies that were needed. This has transformed in many ways the sensitivity I have now about how important this difference is to client's achieving success!
Pat Hinton Walker, PhD, RN, FAAN PCC
Rockville, MD

I'm hard to surprise. After thirty-five years as a psychologist I should be. But I was surprised, pleased,and delighted by Heidi Grant Halvorson's class, and you will be too. Heidi taught me things about motivation, goal accomplishment, and success that had nibbled around my mind but never penetrated. I am a better psychologist now. If you are interested in helping people succeed, you simply have to take this class. I'd sign up now, while there is still room.
Lynn Johnson, Ph.D.
Salt Lake City, UT

<<Back to the class information page

Heidi is a skilled artist working from the palette of an accomplished researcher, expert practitioner, and passionate professor to create a masterpiece of functional knowledge and well-designed coaching tools.
If Heidi's teaching, I'll be there and a better coach for it.
Hartley Goldstone, JD
Denver, CO


I find the topic of a Growth Mindset as distinct from a Fixed Mindset a hugely important one. Heidi understands this concept so thoroughly and describes it with such clarity, it is a joy to listen to her. I will leap at any opportunity to learn how to facilitate a growth mindset from this outstanding teacher. A Growth mindset encourages an open mind and a humble commitment to hard work and opens wide the possibility for growth in all the domains - IQ, EQ and relationships. It is such an exciting field.
Ann Mapham, MAPP
Berkshire, UK
<<Back to the class information page


Heidi has a great sense of humour and a compelling message to share. I do encourage you to read her blog, listen to her MentorCoach interview, order her books and join her class. It will help you as a coach, a manager, a leader and a person.
Lisa Sansom, MBA, MAPP
Kingston, ON, CA


Heidi's Goals class was a delightful and engaging extension of her book: Succeed: How We Can Reach Our Goals, an integration of personal stories, research, and practical application of energizing strategies for achieving our goals. Talk about positively moving forward! I was immediately able to jump-start goal achievement for my coaching clients (and myself) by incorporating her "if-then" strategy, "be good vs. getting better" mindset shifting, and "mental contrasting" method for coping with interfering obstacles. And what a teacher Heidi is-her encouragement and response to questions were exemplary! Her articulate, organized presentations offered a treasure chest of forever-useful coaching pearls on topics like making goals manageable, building willpower, overcoming obstacles, changing mindsets and negative thought patterns, and creating the kind of environment that helps everyone win-at home, at work, in health and relationships-virtually any area of life.
Jo-Linda W. Butterfield, Ph.D., CMC, PCC
Ellicott City, MD
<<Back to the class information page

Heidi's class was clearly one of the best electives I have taken at MentorCoach.
I am by nature a practical person, and just loved that what Heidi shared was both research-based and SO immediately applicable to both my work with coaching clients and my own personal goals. Her style was engaging, her presentations were clear, her enjoyment of engaging with the class in questions was obvious, and I think that the rich dialog among class members via the class list also added to the learning.
I cannot recommend it too highly.
Paula Solomon, MS, LICSW
Boston, MA


Heidi's goals class helped me take my coaching to a new level of effectiveness. The content she shared brought science to the art of goal achievement. The theoretical ideas inspired me to look at goal-setting from a completely new perspective. And the practical tools for goal achievement have been invaluable in my own life and in that of my clients. Having previously read Heidi's book Succeed, it was a rare treat to learn from her directly in this class. She was amazingly responsive in answering questions during class and particularly outside of class. What you learn in Heidi's class will likely become the crux of how you coach clients to set and achieve their goals. When Heidi offers a class, you simply can't miss it!
Kelly Eckert, CMC, ACC
Pittsburgh, PA
<<Back to the class information page
Heidi's class is refreshing. She gives voice and a language to many of the principles that I learned on my life journey. To see these principles in print is electrifying! Whether discussing getting better goals, motivation, if-then planning, when-then planning, or mental-contrasting, framing, feedback, and seeking balance. It all makes sense. These are skills that I use actively with my ADHD coaching clients.
Heidi's work offers evidence-based support for the real work of coaching. I was energized after each of her lectures and I found my confidence growing. It is as though someone finally put together what I learned through the years - through classmates and colleagues and my life work. This was so validating. In eight short weeks, Heidi's work spoke volumes.
Paula Altschul, MN, ACC
Portland, OR