ABOUT CHRISTINE MARTIN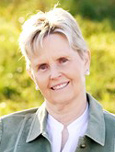 A high performance business and executive coach since 1992, Christine Martin is Founder and Principal of Innovation Coaching, LLC. With almost 8,000 hours of professional coaching as her background, she coaches decision-making individuals, forward-looking professionals, innovative and creative artists and scientists, media professionals, professional coaches, and high performance teams. From 2003-2010 she coached the next generation of leaders for NASA in a strictly team-based approach. Christine currently serves as Senior Executive Coach and Client Services Partner for Tilt Coaching and Consulting, Inc. (www.tilt360leaders.com)
"Christine is known as a coach who works with a natural, rigorous style delivered with a velvet touch. Clients appreciate and acknowledge her unrelenting support, her sense of humor, her ruthless compassion and her lifelong appreciation for the potential of individuals and organizations."
A graduate of the University of Southern California and Pepperdine University, Christine taught ethics, leadership, organizational theory & development, organizational behavior, and human resource management at the graduate level from 1994 to 2005 when she moved from California to North Carolina. Christine will be moving to Canada permanently in the spring of 2011.
Christine's experience with groups includes over a decade of graduate and undergraduate teaching both traditionally and virtually, group mentor coaching, large group facilitation using coaching as the model, training managers and U.S. Air Force officers in the use of coaching techniques for managing, and high performance teams at NASA. This 2011 class will be the fifth Intensive Group Coaching Master Class she has taught for Mentor Coach.
Christine's contributions to the ICF include work as a 2004 and 2005 Vice President of the Board of Directors. She chaired the Credentialing Committee in 2006 and was the oversight chair for the ICF global credentialing initiative during 2005 and 2006. She remains an active member of the ICF credentialing assessor team.